New WPT Nonwovens Facility Nears Completion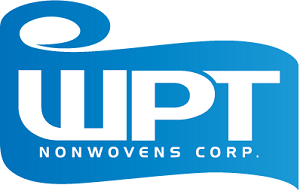 February 28, 2018 – Beaver Dam, KY — WPT Nonwovens is excited to announce completion of the exterior renovations phase of its facility redevelopment project in Beaver Dam, Kentucky. The project, which began last July, involves the transformation of the area's abandoned Nestaway plant into a thriving new manufacturing facility for WPT Nonwovens, nationally recognized manufacturer and distributor of nonwoven materials for a wide range of commercial and consumer products.
The exterior renovation phase of the project included extensive clean-up, the application of fresh exterior paint, and the installation of a new roofing system. Interior renovations are also nearing completion with the removal of 20 tons of scrap iron, new paint, upgraded dock doors, and a completely renovated office area. The installation of the new WPT state-of-the-art nonwoven production line is underway and is scheduled for completion in mid-May.
The new facility will provide WPT Nonwovens with 100,000,000 square meters of capacity to produce air through bond nonwoven fabric for fabrication of hygiene and personal care nonwovens as well as a variety of filtration media nonwovens.
For the Beaver Dam community, the new WPT Nonwovens facility means a robust new source for economic growth. It also means a significant amount of new job opportunities for those in the area. According to company vice president and general manager, Travis Robbins, the company has already heard from many qualified candidates. "We are excited about the job applications coming in and hope to see more as we get closer to our grand opening in May," said Mr. Robbins.
To learn more about WPT Nonwovens and to track the progress of the new Beaver Dam facility, visit the company's facility update webpage.
https://www.wptnonwovens.com/blog/new-facility-update/
###
WPT Nonwovens manufactures nonwoven fabric, including polyester, cotton, rayon, and blended nonwoven fabrics. Serving global markets in the medical, hygiene, industrial and filtration sectors since 2008, we provide high quality, affordable products that fit the needs of small order customers and large multi-national corporations alike. Our original plant was constructed in early 1970's and has continued to grow into a thriving business and member of the Beaver Dam community.