Price Hanna Consultants Announces Release of New Report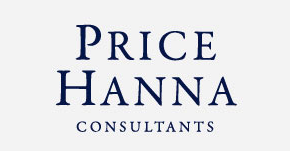 GLOBAL OUTLOOK FOR ABSORBENT HYGIENE PRODUCTS AND KEY RAW MATERIALS IN 2021, 2022 AND 2027 February 2023
West Chester, PA, February 13, 2023 – Price Hanna Consultants of the United States has recently published a February 2023 report on the global outlook for absorbent hygiene products and the key raw materials of nonwovens, fluff pulp, airlaid cores, superabsorbents and hygiene films.  Since 1993, managing partner Pricie Hanna has prepared sixteen in-depth reports analyzing the markets for absorbent products in key countries/regions throughout the world and the important materials used in them.  The last global hygiene report was released in February 2021.  This updated study details the prospects for absorbent products in the key global markets of North America, Western Europe, the Pacific Rim, Central and South America, the Middle East, Central and Eastern Europe, China, India, Africa and the rest of Central Asia.  The report contains unit volume market estimates for 2021 and 2022 and projections for 2027 for 54 individual countries and all geographic regions.  The 2021 global and regional market share positions and volumes of the leading absorbent products competitors are estimated.  The study includes 2021 and 2022 estimates and 2027 forecasts of the consumption of key raw materials used in absorbent products (cover stock, superabsorbents, fluff pulp, airlaid cores and hygiene film) by product category and region.
The global consumption of absorbent hygiene products (disposable diapers, child pants, feminine hygiene and adult incontinence products) grew to about 725 billion units in 2022.  Due to rapid market penetration and growth over the past decade, China is now the largest volume market for hygiene absorbent products.  Volume in the emerging markets, collectively, is substantially larger than the combined markets for these products in North America, Western Europe and Japan.  Growth rates for the next five years in the undeveloped and developing markets of Asia and Africa will continue to exceed the global average growth of this industry.  These regions provide significant market penetration and volume growth opportunities for absorbent product market participants and their suppliers.  The study details the five-year market outlooks in each major country market and each geographic region.  Demographic factors, such as declining birth rates and increases in elderly populations, are assessed in the projections of the potential market sizes for absorbent hygiene products.
This edition considers the impacts of COVID-19 along with a host of other recent developments relevant to the hygiene industry. It includes a fresh look at consumer marketing trends and developments in an expanded section about brand and product marketing strategies in the three main categories of absorbent hygiene products (baby diapers, feminine hygiene, adult incontinence). This 242-page report is immediately available.
To obtain a detailed prospectus with order form for this immediately available study, please contact: Price Hanna Consultants LLC; 603 Fairway Drive, West Chester, PA  19382; Phone:  610-793-1500; E-mail:  mscannapieco@pricehanna.com