PROLAMINA Names Gregory R. Tucker as Chief Executive Officer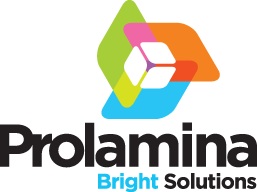 WESTFIELD, MA, October 9, 2012 – Prolamina Corporation ("Prolamina"), a leading North American packaging company focused on providing value-added packaging and services to the food, medical and consumer markets, today announced that Gregory R. Tucker has been appointed Chief Executive Officer. Prolamina is a portfolio company of Wellspring Capital Management LLC, a New York based private equity firm.
Carl Stanton, a Managing Partner at Wellspring, said, "We are excited to have someone of Greg's caliber lead Prolamina." John Morningstar, a Partner at Wellspring, added, "Greg's background and credentials are a great fit for Prolamina and he brings a proven ability to grow businesses, motivate people, implement best practices and think strategically."
Mr. Tucker joins Prolamina from Thermal Solutions, Inc. (TSI) where he was Chief Executive Officer. Under his leadership TSI experienced significant business improvement, including the doubling of revenue and tripling of earnings. Prior to TSI, Greg served as President of various divisions of Thermo Fisher Scientific Corporation, as well as in leadership positions at Praxair Corporation and General Electric.
Mr. Tucker stated, "I feel strongly that Prolamina's capabilities are second to none in the industry, with a portfolio of products that meet the expanding technical demands of its customers. I look forward to working with the Prolamina management team and employees to build on the success that the company has achieved and continue to expand our market share."
About Prolamina
Prolamina is a full service supplier of technology driven innovative flexible packaging. With multiple HACCP certified manufacturing facilities in North America, we are dedicated to providing solution to your specific packaging needs. Visit www.prolamina.com.
About Wellspring Capital
Wellspring Capital Management, founded in 1995, is a leading middle-market private equity firm that manages more than $3 billion of private equity capital. The firm's objective is to bring partnership, experience and value creation to each investment. By teaming up with strong management, Wellspring is able to unlock underlying value and pursue new growth opportunities through strategic initiatives, operating improvements and add-on acquisitions. The firm functions as a strategic rather than tactical partner, providing management teams with top-line support, M&A experience and financial expertise, and access to resources. Visit www.wellspringcapital.com.
Contact Information
URL:
http://www.prolamina.com
Phone:
Micheline Tang or Mark Semer, Kekst and Company, (212) 521-4800
Company:
Prolamina