PROTON PRODUCTS Announces its InteliSENS mini-Series Non-Contact Speed & Length Measurement at Techtextil 2018 for the Nonwovens Industry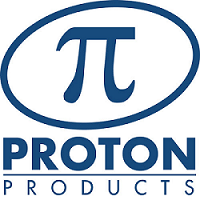 April, 6 2018 – PROTON PRODUCTS, the global leader in non-contact laser Doppler speed and length sensor announces its new, smart, compact InteliSENS SL/SLR mini Series sensors for the nonwovens industries. These sensors set new standards in accurate, reliable non-contact dimensional measurement of moving web products that are unrivaled in both performance and price. They will be showcased at Techtextil 2018 Atlanta GA May 22-24th on Booth 2505, including a live demonstration of their capabilities.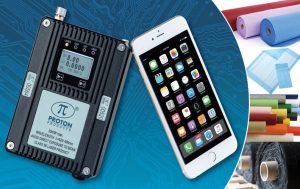 Nonwoven products provide a special challenge for accurate on-line speed and length measurement. Conventional contacting encoders experience measurement inaccuracies due to nonwovens uneven surface, slippage, surface marking, compression and dirt accumulation on the contacting wheel. Also, the extensible properties of nonwovens mean that speed and draw changes during manufacture affect the final thickness, basis weight and physical properties of the product. Therefore, accurate speed and length measurement helps stabilize these properties to improve quality and reduce scrap. PROTON's laser Doppler measurement technique provides extremely accurate measurement performance of better than 0.05%, irrespective of the product's surface structure, without routine maintenance or recalibration compared to conventional contacting wheel encoders.
PROTON's InteliSENS mini Series SL/SLR nonwoven's measurement benefits include:
Accurate speed and length measurement
Measurement from standstill, including forward and reverse
No surface damage to the product
Consistent weight, thickness and physical qualities
Reduced conversion scrap
Eliminates product give-away and short length delivery
The InteliSENS mini Series standard embedded communications protocols includes RS232, Ethernet TCP/IP and CANbus with options for PROFINET, PROFIBUS, DeviceNet, Ethernet/IP and Bluetooth. This product intelligence ensures seamless process integration with PLC's, DCS and other automation and information platforms.
For more information about PROTON Products visit: http://www.protonproducts.com
Press Contacts
USA: Grant Latimer
Tel: +1 949 981 1909
Email: grantlatimer@protonproducts.us