Royall M. Broughton, Jr. Named TAPPI Fellow for 2014

ATLANTA, GA, April 4, 2014 – Royall M. Broughton, Jr., retired from Auburn University, has been named a TAPPI Fellow for 2014. Fellow is an honorary title bestowed upon a small percentage of TAPPI's membership and is given to individuals who have made extraordinary technical or service contributions to the industry and/or the Association.
After earning his B.S. in Pulp and Paper Technology and Ph.D. in Fiber and Polymer Science at North Carolina State University he worked at the Goodyear Tire and Rubber Company before moving on to teach at Auburn University. Roy retired in 2008 and became Professor Emeritus of Polymer and Fiber Engineering but continues to conduct funded research and do consulting.
A TAPPI member for 45 years he's been an active member of the Nonwovens Division since its formation. He is also a member of the Fiber Society, SAMPE and the American Chemical Society. His research interests include antimicrobials, nonwovens, and fiber reinforced composites. He's credited with more than 200 papers and presentations and several patents and been honored with service awards from both TAPPI and INDA and a Presidential Green Chemistry award.
Twelve individuals have been named 2014 TAPPI Fellows and will be honored at PaperCon 2014 in Nashville, Tennessee, USA, April 27th – April 30th. The new TAPPI Fellows will be recognized at the TAPPI Fellows Luncheon, Noon until 2:00 pm, Sunday, April 27, 2014, in the Renaissance Music City Ballroom, Nashville Renaissance/Nashville Convention Center complex.
About TAPPI:
TAPPI is the leading association for the worldwide pulp, paper, packaging, tissue and converting industries and publisher of Paper360°, Tissue360° and TAPPI Journal. Through information exchange, events, trusted content and networking opportunities, TAPPI helps members elevate their performance by providing solutions that lead to better, faster and more cost-effective ways of doing business. It has provided management training and networking to the industry's leaders for more than 98 years. Visit www.tappi.org.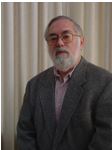 Contact Information
Email:
dchafin@tappi.org
URL:
www.tappi.org
Phone:
Deborah Chafin, TAPPI Marketing, +1-770-209-7216
Company:
Auburn University