Science versus Art: A Friendly Competition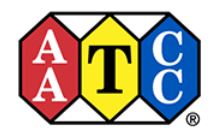 RTP, NC, August 17, 2022 – The AATCC Foundation provides scholarships and grants to students with an interest in any or all aspects of the textile industry. The Foundation recently launched a fundraising campaign to endow two of its most popular scholarships: the Textile Chemistry Scholarship for undergraduates pursuing courses or programs related to textile, polymer, or color science; and the Textile Design Scholarship for undergraduates pursuing courses or programs in textile, apparel, or home fashion design.
The goal for this year is to raise $6,000 for each scholarship.
The big question is which scholarship will be endowed first? AATCC Foundation is dedicated to connecting the textile community, but a little friendly rivalry never hurt. Cast your vote for Chemistry or Design—or both—with a donation to the Foundation.
Donate to the Textile Chemistry Scholarship at https://members.aatcc.org/store/chemistry/2432/
Donate to the Textile Design Scholarship at https://members.aatcc.org/store/design/2433/
This year, AATCC Foundation celebrates a quarter of a century! Over the course of these 25 years, the Foundation's mission has flourished! In 2007, the Foundation offered its first undergraduate scholarship; today, the Foundation offers 19 undergraduate scholarships, two graduate fellowships, and 10 student research support grants to undergraduate and graduate students studying textile-related fields in colleges and universities across the US!
AATCC Foundation is funding the future in textiles! Make your mark today, donate or get more information at https://www.aatcc.org/foundation/

About AATCC Foundation: The AATCC Foundation Inc was founded in May 1997 to further the charitable mission of AATCC. The foundation is organized and operated exclusively for charitable purposes and is classified by the US Internal Revenue Service as a 501(c)(3) organization.