Spunbonded, Spunmelt and Melt Blown Nonwoven Polypropylene Global Capacity, Supply/Demand, Manufacturing Economics and Profitability 2017, 2022 – 2027 November 2023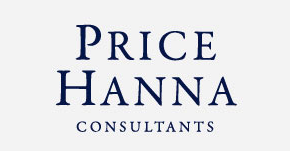 Price Hanna Consultants LLC — West Chester, Pennsylvania — November 2023
Price Hanna Consultants LLC, a global management consulting firm whose principals have specialized in the nonwoven products, hygiene absorbent products and related fields, worldwide, for more than 46 years, has published a new report which provides comprehensive global and regional market information on spunbonded, spunmelt and stand-alone melt blown nonwoven polypropylene capacity, demand, manufacturing costs and profitability through 2027.  The report provides detailed information on capacityby producer, country and location, line, technology, and beam configuration and compares regional and global supply to demand.  The report is of value to companies at all levels of the spunbonded and spunmelt nonwoven polypropylene value chain to enhance their understanding of capacities, comparative producer costs and profitability and regional and global supply/demand.  The report is available for immediate delivery in hard copy or electronic PDF.
This Price Hanna Consultants study provides
significant new information on the following topics:
•
Perspective on regional and global capacity development from 201
7
–
202
7
.
E
stimates of
demand
and capacity utilization
by global region
and
for the world
for
each year from 202
2
– 202
7
.
•
Estimates of imports and exports by region and their impact on regional capacity utilization.
•
Analysis of regional output capacity capable of supplying modern hygiene end uses by individual machine and in total by producer and region as compared to regional demand.
•
Cost-of-manufacture estimates for selected leading regional producers using the latest generation technology
are based
on estimates of Q
3
202
3
polypropylene costs.
•
Capacity listing of spunbonded, spunmelt and meltblown capacity by producer, line and location
.
Report highlights:
•
Spunbonded/Spunmelt Polypropylene capacity continues to grow in all regions.  Orders plac
ed
for capacity
in the 2H of the Covid period
continue to be installed
through
m
id
–
year 202
4.  M
ost
of this capacity
consists of
Reicofil 5 technology.
•
Some regional markets
,
and China in particular
,
are significantly oversupplied and dependent upon exports for satisfactory capacity utilization. 
G
lobal capacity
,
driven
by modernization
and boosted by
temporary Covid
demand,
has
increase
d
oversupply in some but not all regions.
•
Some regional markets will need more than planned capacity or require roll good imports to supply
converting demand.
•
CAGR demand growth is high in developing markets
,
such as India/Southern Asia and Africa. Overall regional growth is attractive. Hygiene end use market demand across all global regions is strongly bolstered throughout the period by demand for
a
dult Incontinence products.
•
Global market activity will be highly dependent on global health, trade, energy costs and availability, inflation, and internal and external conflicts among countries.
Contact Information
Email:
mscannapieco@pricehanna.com
URL:
https://pricehanna.com
Phone:
610-793-1500
Company:
Price Hanna Consultants LLC