Technical Committee on Research Service Award Presented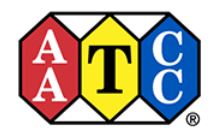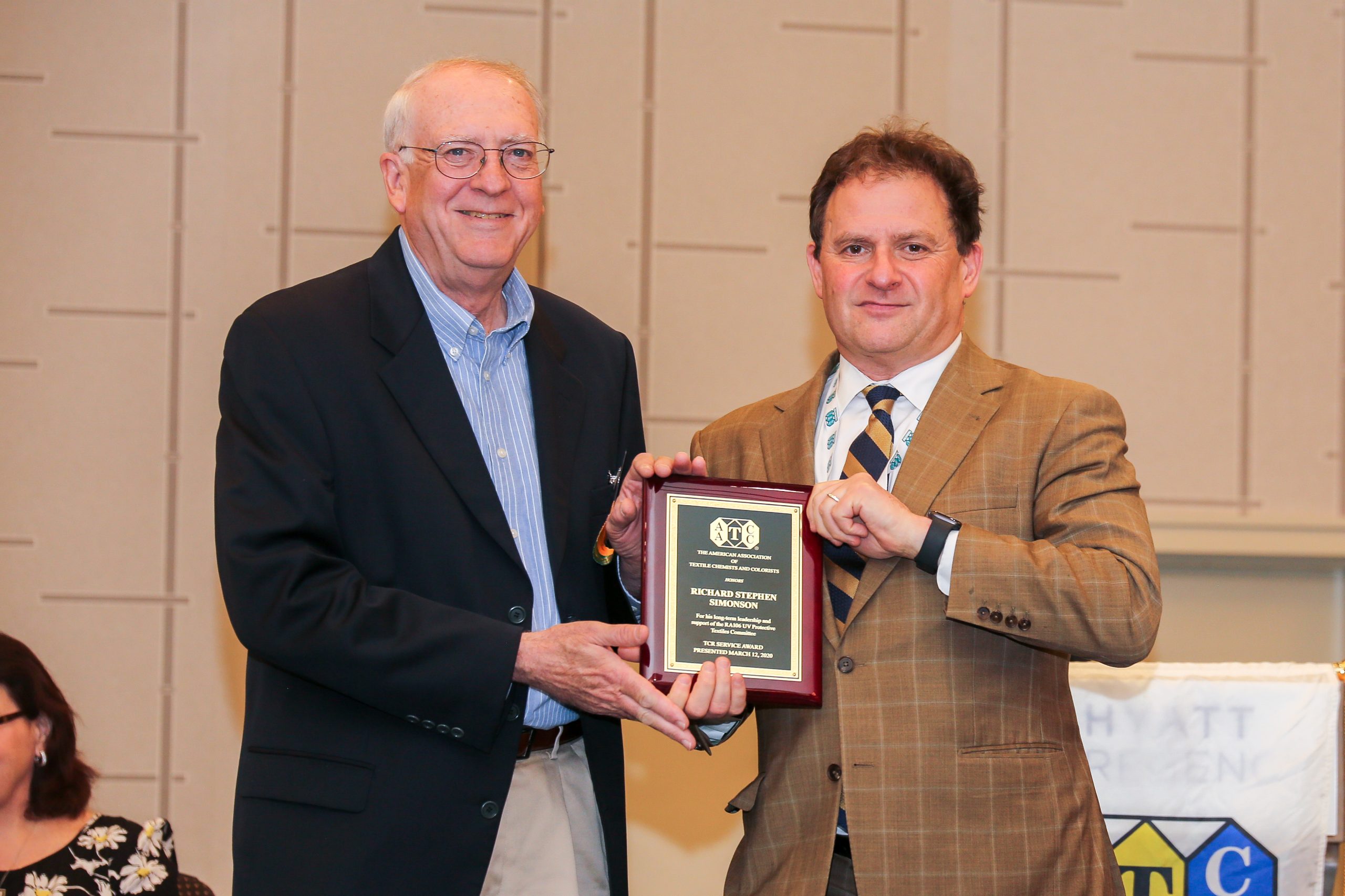 RESEARCH TRIANGLE PARK, N.C., USA, May 12, 2020— The AATCC Technical Committee on Research (TCR) Service Award for 2020 was presented to R. Stephen (Steve) Simonson during the AATCC International Conference Awards Luncheon held in March 2020 in Greenville, SC, USA. Simonson is being recognized for his long-time leadership of RA106 UV Protective Textiles Test Methods Committee, including assisting with revising AATCC Test Method 183 in coordination with related ASTM standards, publication of a compilation document, and development of a verification fabric. He is also recognized for leading thorough reviews and revisions of AATCC Test Methods 8 and 61. Simonson became a voting member of RA106 UV Protective Textiles Test Method Committee in 2011 and chaired this committee from 2011 through 2018.
Simonson joined AATCC as a student member in 1975. In addition to RA106, he is currently active in the following research committees: RA56 Stain Resistance Test Methods (1989), RA23 Colorfastness to Water Test Methods (1991), RA43 Professional Textile Care Test Methods (1997), RA31 Antimicrobial Activity Test Methods (1999),  RA49 Insect Resistance Test Methods (2000), RA63 Water Resistance, Absorbency & Wetting Agent Evaluation Test Method (2011),  C3 Technical Committee of Research (2010), and RA100 Global Sustainability Test Methods (2018). He also serves on RA111 Electronically Integrated Textiles Test Method (2018), and RA112 Thermal Regulation Test Methods Committee (2018).
Simonson served on several AATCC administrative committees, including the AATCC and AATCC Foundation Boards of Directors. Additionally, he served as the Convener for ISO TC 38/SC2/WG 8, Water Resistance Tests. He was named as the US Expert for ISO SC2/WG9 Nonwovens, SC2/WG8 Water Resistance, and SC2/WG10 Water Vapor Transfer Test Methods. He has served as a US Delegate for ISO TC38/SC2 meetings.
Simonson received a Bachelor of Science and Master of Science in Textile Chemistry from North Carolina State University. Simonson was awarded the AATCC Chapin Award in 2008 and received the first Chairman's Award from Burlington Industries for developing a machine/test method for evaluating waterproofness of fabrics. At the time of his retirement from Elevate Textiles/ITG Burlington Worldwide, where he worked for 41 years, Simonson was a Research and Development Manager. In addition to consulting, he is enjoying golfing and home landscaping.
The Award
The Technical Committee on Research Service Award was established in 2008 to recognize those members who have contributed greatly to the AATCC organization in a technical capacity. Senior members of the Association with at least five years of continuous membership in AATCC, who have contributed outstanding technical service to the Association through activity in a research committee, are eligible. Selection is by unanimous choice of the TCR Service Award Committee composed of the current chair, vice chair, and secretary of the Technical Committee on Research (TCR), as well as the chair of the Executive Committee on Research (ECR). The Award consists of a plaque and an honorarium, presented at the International Conference.
About AATCC: AATCC is the world's leading not-for-profit association serving textile professionals since 1921. AATCC, headquartered in Research Triangle Park, N.C., USA, provides test method development, quality control materials, and professional networking for members in about 50 countries throughout the world.
# # #