Tenowo Announces Expansion of North American Operations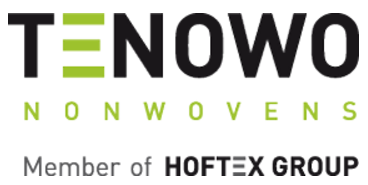 Lincolnton, NC – June 22, 2016 – Tenowo, Inc., a Hoftex Group AG business and manufacturer of engineered nonwovens, announces plans to expand its plant in the Indian Creek Industrial Park in Lincolnton, NC.  The expansion will involve the addition of 70,000 square feet of new building space and the installation of a new production line.  Three additional new lines have been planned for the near future.
The Lincolnton facility was founded in 1992 and is a leading producer of decorative and functional nonwovens for the automotive, industrial and apparel industries.  The latest expansion involves a total investment of $12.5 million and is the fourth at this location since 2009.  Overall, Tenowo has invested $20 million in the expansion of existing production capabilities and the installation of new manufacturing technologies.
The new production line will transfer Tenowo's unique Multiknit technology from Germany to the United States, resulting in the only production capability of its kind in North America.  Multiknit products are primarily used in automotive seating applications and offer several advantages over conventional foam padding, including enhanced breathability and improved temperature regulation.
"This technology provides Tenowo, Inc. with a unique value-added product to offer to the automotive market and allows the company to diversify our portfolio in North America.  We are excited to be able to deliver this new technology to our customers while adding jobs in Lincolnton and contributing to the local economy," stated Chris Peart, President and CEO of Tenowo, Inc.  "The support that we received from the Lincoln Economic Development Association (LEDA), Lincoln County and the state of North Carolina was critical to moving forward," he added.
Dr. Harald Stini, Global Managing Director for Tenowo commented, "This location has
been very successful for our company over the last several years and we view it as a key location for strategic growth.  We are always evaluating potential investments in production technology in geographic locations where there are strong market development opportunities, especially in cases where we have unique intellectual property.  We will continue to invest aggressively when such opportunities present themselves."
Groundbreaking for the new building occurred on May 12th and the first commercial production is planned for January 2017.