Trend towards industrial nonwoven applications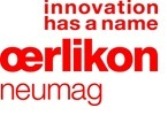 NEUMÜNSTER, May 17, 2013 – Oerlikon Neumag was extremely happy with the three lively trade fair days in Miami. The general trend at the – to date – somewhat hygiene-oriented nonwovens trade fair was the growing interest in nonwovens for industrial applications from visitors and exhibitors. In keeping with this trend, Oerlikon Neumag exhibited its solutions for technical spunbonds.
Spunbonds are increasingly being used as a cost-efficient alternative in technical applications such as roofing and geotextiles. In addition to the classical major markets for geotextiles and construction textiles in North America, for instance, promising growth rates are expected particularly in emerging economies and emerging industrial countries due to numerous required general construction and civil engineering measures. Oerlikon Neumag's spunbond plants for technical applications are veritable space miracles and excel with a significantly higher throughput for comparable operating widths.
Global airlaid capacities well-utilized
However, concrete sales discussions were not only conducted regarding technical spunbonds. Oerlikon Neumag's meltblown and airlaid technologies also proved to be extremely popular. Oerlikon Neumag unveiled to the airlaid manufacturers – which are currently said to be operating at full capacity – its brand-new forming head at this year's IDEA. The new technology ensures even greater homogeneity in the case of extremely thin materials. As a result of specially-guided air flows, the forming head guarantees extremely even laying of the fibers at production speeds of up to 500 meters per minute.– a very worthwhile investment given the current market situation.
Meltblown spinning beam for retrofitting
With regard to meltblown solutions, Oerlikon Neumag placed the focus of its information at this year's IDEA on meltblown spinning beams as quality-determining components in SMS (spunbond-meltblown¬spunbond) systems. This option enables the cost-efficient upgrading of existing systems, hence offering nonwoven manufacturers access to highly-profitable markets with particularly demanding quality standards such as those specializing in automobile applications, medical or industrial products.
Tangible technology
With its virtual reality show, the Neumünster-based systems builder provided visitors with information on its entire nonwovens manufacturing portfolio. For some years now, the company has been focusing on virtual reality with the objective of showcasing the complexity of the systems for its customers. "This kind of presentation still remains hugely popular among our customers", is also how Ed McNally, Sales Director Nonwovens at Oerlikon Neumag, sums up the virtual reality show. "We can provide a detailed insight into the systems technology, something that our customers love to take advantage of."
About Oerlikon
Oerlikon (SIX: OERL) is a leading high-tech industrial group specializing in machine and plant engineering. The Company is a provider of innovative industrial solutions and cutting-edge technologies for textile manufacturing, drive, vacuum, coating, and advanced nanotechnology. A Swiss company with a tradition going back over 100 years, Oerlikon is a global player with around 12 700 employees at around 160 locations in 34 countries and sales of CHF 2.9 billion in 2012. The Company invested in 2012 CHF 106 million in R&D, with over 1 000 specialists working on future products and services. In most areas, the operative businesses rank either first or second in their respective global markets.
About Oerlikon Neumag
Oerlikon Neumag is the world market leader for BCF systems and is an established brand within the staple fiber spinning systems and nonwoven manufacturing systems sector. Comprehensive engineering services round off the company's portfolio. As a future-oriented company, a major focus of Oerlikon Neumag's developments is on energy efficiency and sustainable technologies. The primary markets for Oerlikon Neumag are the USA, Turkey and China. Correspondingly, the brand – with just under 350 employees – has a worldwide presence in 120 countries as part of the Oerlikon Textile network of production, sales and distribution and service organizations. At its R&D Center in Neumünster, highly-qualified engineers and technicians develop innovative and technologically-leading products for tomorrow's world.

Contact Information
Email: claudia.henkel@oerlikon.com
Phone: Claudia Henkel, Susanne Beyer Corporate Communications, Tel. +49 4321 305 105, Tel. +49 2191 67-1526
Company: Oerlikon Neumag