Upcoming Job Fair to Promote 60 Available Positions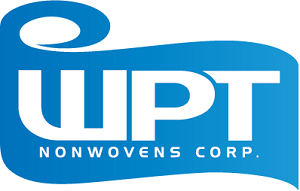 Beaver Dam, KY, October 26, 2020 — WPT Nonwovens has seen phenomenal growth since the opening of our new facility and the addition of PPE mask production to our capabilities. As a result we are once again expanding our team with the addition of 60 new positions. 
We cordially invite everyone to attend our upcoming job fair event to learn about a career with our team:
WPT Nonwovens Job Fair
When: Thursday, November 5th
7:00 am – 10 am
3:00 pm – 7:00 pm
Where: WPT Nonwovens North Plant
985 W 7th Ave.
Beaver Dam, KY
WPT Nonwovens is a family owned company, headed by military vetern, Travis Robbins. As a company philosophy, we highly value each and every one of our employees, many of whom remain on our team until retirement. 
As a member of our team, you will enjoy competitive pay and great benefits!
Open Positions: Machine Operators, Forklift Operators, Electrical Maintenance, Mechanical Maintenance
Wages: $11-$16

Shifts: 12 hour shifts, Monday-Thursday/Thursday-Sunday

Insurance:$33/wk for employee, $110/wk for family

Attendance Bonuses

401K with up to a 4% match
As a proud Kentucky business, we believe in investing in our local community and creating new job opportunities for Beaver Dam, Bowling Green, Owensboro, Central City, and other local communities. 
Are you ready to work for a company that will appreciate and value your contributions? Join a business with deep Kentucky roots and a growing future! See you at WPT Nonwovens on November 5th! 
###
WPT Nonwovens is proud to be an American owned and operated world class manufacturer of nonwoven fabric. Serving global markets in the medical, filtration, hygiene, and industrial sectors since 2008, we provide high quality, affordable products that fit the needs of small order customers and large multinational corporations alike. Our original plant was constructed in early 1970's and has continued to grow into a thriving business and member of the Beaver Dam community.