Vince Musacchio Named President of ProAmpac Global Flexibles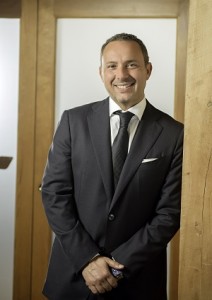 CINCINNATI, Ohio (April 15, 2016) – ProAmpac, a leading global flexible packaging company, announced the appointment of Vince Musacchio as President of ProAmpac Global Flexibles. Currently ProAmpac's global presence outside the United States includes facilities in Tererrbonne, Quebec, Canada; Kirchberg, Switzerland; Eberdingen, Germany; Melbourn, United Kingdom; Ho Chi Minh City, Vietnam; and Chantrea District, Cambodia.
Greg Tucker, CEO of ProAmpac, states, "Vince will work to expand ProAmpac's world-wide presence and market share, in addition to aligning our Canadian and European businesses. Vince's history of managing streamlined operations, quality products and customer service in the flexible packaging industry will help reinforce ProAmpac's global mission."
Most recently Vince was the President of Prolamina's Canadian Operations. Prior to that, Vince owned Excel Pac before it was acquired by Prolamina in 2011. Vince has been in the flexible packaging industry for over 18 years and has built a reputation for innovation, quality operations and outstanding customer service. To learn more about ProAmpac's global operations visit, ProAmpac.com.
About ProAmpac
ProAmpac is steadfast in their unwavering commitment to provide creative packaging solutions, industry-leading customer service and award-winning innovation to a diverse global marketplace. It is a diversified global packaging company with over 2,500 employees and 18 manufacturing centers in North America, Europe and Asia. For more information, visit our website at: www.ProAmpac.com.  
#  #  #