Wiley Bros. – Acquisition Expands the Clark-Reliance Portfolio of Process Measurement and Process Observation Equipment Products and Solutions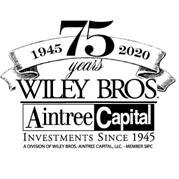 July 27, 2023 – Strongsville, OH – Clark-Reliance announced today it has acquired John C. Ernst & Co., Inc., a leader in the manufacture and distribution of engineered measurement solutions and process observation equipment for liquid and steam applications.
John C. Ernst, headquartered in Sparta, New Jersey, manufactures and distributes sight flow indicators, sight windows, liquid level gauges and flow meter products used by customers in demanding applications across a broad range of end markets.
"John C. Ernst expands our portfolio of engineered measurement and process observation equipment products and solutions. Additionally, John C. Ernst's application expertise and customer reach are highly complementary with our industry-leading products and capabilities, including our Jerguson, Jacoby-Tarbox, and Ernst Flow Industries brands," said Patrick Babka, President and CEO of Clark-Reliance. "We are delighted to welcome them to the Clark-Reliance family."
"We are convinced that Clark-Reliance is a perfect partner for John C. Ernst as we embark upon our next phase of growth." James Wolfe, President of John C. Ernst added, "Clark-Reliance's market leadership and experienced management team will greatly help John C. Ernst capitalize on its market position and further our company's capabilities that my brothers, George, Geoff, and I have worked so hard to build."
Clark-Reliance, headquartered in Strongsville, OH, manufactures level instrumentation, process observation equipment, and filtration equipment for critical industries around the world. These technologies help end-users control, operate, and protect their facilities in a variety of liquid and steam management applications.
Wiley Brothers – Aintree Capital advised John C. Ernst and the Wolfe brothers during the sale process. Terms of the acquisition weren't disclosed.
About John C. Ernst:
Founded in 1969, the John C. Ernst company specializes in providing engineered measurement solutions and process observation equipment for liquid and steam applications. Known for
application expertise, high quality products, and excellent customer service, the company is a recognized manufacturer and global distributor of fluid flow and level instrumentation with 3
divisions: John C. Ernst Co., GPImeters.com, and Sanisite. More information on John C. Ernst is available at: www.johncernst.com ; www.GPImeters.com ; and www.sanisite.com.
16633 Foltz Parkway • Strongsville, Ohio 44149 • Telephone +(440) 572-1500 • Fax +(440) 238-8828
www.clark-reliance.com
About Clark-Reliance:
Clark-Reliance® is an industry leader in the design, manufacture and distribution of liquid level instrumentation and controls, sight flow indicators, and filtration equipment. The company provides customers with measurement and filtration solutions in over 120 countries in the power generation, refining, gas processing and chemical industries. Their products and
solutions are known for their safety, premium quality, and high reliability in demanding environments. Clark-Reliance's brand portfolio includes Reliance™, Jerguson™, Jacoby-Tarbox™,
Ernst Flow Industries™, Anderson™, FILCOA™, Oil Filtration Systems™, and Enervac™. More information on Clark-Reliance is available at www.clarkreliance.com.