Winners Announcement 2020 AATCC Concept 2 Consumer® Student Merchandising Competition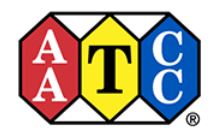 RESEARCH TRIANGLE PARK, NC, USA, June 1, 2020—AATCC is happy to announce the winners of the 2020 AATCC C2C® Student Merchandising Competition!
AATCC received 15 entries, with 37 students participating from 8 colleges and universities. This year's theme was "Everlasting Style." Students were challenged to develop a business model, determine a marketing strategy, and create merchandising tools and products for an integrated apparel line for office/work attire that is timeless in terms of sustainability, quality, and style. Students were once again asked to access educational resources, so they could highlight at least one AATCC test method and why it was important to their product line.
See the full competition guidelines for more details.
The Winners:
1st Place:
Olivine by Rosemary Leger, University of Rhode Island
This student was awarded US$1350 from AATCC and one-year free of AATCC student membership.
Rosemary Leger is pursuing a Master of Science in textile science at the University of Rhode Island.
She says, "The competition brought to light the importance of thoughtfully investing both knowledge and heart into every single detail of a new product or brand launch. Additionally, understanding the business gap is key to success in a niche market."
Following a bachelor's degree in Fashion Communication from Lasell College and a few formative years in fashion journalism, Leger returned to graduate school to pursue a career in higher education. She loves the entirety of the fashion industry and aims to share that passion with the next generation of fashion professionals. Her professors past and present have been her greatest assets and she hopes to inspire future fashion students in the same way!
2nd Place:
Kind Fashion by Brianna Giarraputo, Thomas Jefferson University
This student was awarded US$850 from AATCC and one-year free of AATCC student membership
Brianna Giarraputo is a senior at Thomas Jefferson University studying fashion merchandising and management. She says, "This competition gave me a better understanding of AATCC test methods used in the industry. I learned the importance of understanding the customer by developing a deep understanding of the consumer, her preferences, and her values. I will definitely take the lessons I learned from this project such as paying close attention to detail and understanding company competition into my future endeavors."
Giarraputo will be continuing her education and starting a master's program at Jefferson University to earn an MBA.
3rd Place:
All in Apparel by Leah Borelli, Galilea Montero, Mackenzie Price, and Alexandra Savino, Thomas Jefferson University
This student group was awarded US$300 from AATCC and one-year free of AATCC student membership. Prize money was split between team members.
Leah Borelli is studying fashion merchandising and management. She says, "As we created an apparel line for those with physical disabilities, it was vital for us to do research in order to better understand our market and their needs, which allowed us to develop a line that was inclusive for all. My career goal is to work in the merchandising field with an emphasis on sustainability. I will continue to carry what I have learned from this process with me, whether it be time management skills, working in teams, or doing market research."
Galilea Montero is studying fashion design at Jefferson University. She says, "During this competition I learned the importance of diversifying your knowledge and how to start addressing gaps in the fashion industry. The market for adaptive clothing, specifically in work wear was limited and therefore called for our innovation and creativity to make our adaptive line. As I start branching out into the fashion industry I hope to work alongside design and sustainability in separates and zero-waste. The teamwork and collaboration I had as a design student with my merchandising teammates will help when I collaborate with others with different fashion backgrounds in the future."
Mackenzie Price is also majoring in fashion merchandising and management. She has learned from this competition that understanding the target customer is essential when creating a product. "Many times people with disabilities are not presented with as much opportunity as they should be, so it was important to conduct enough research and learn as much information as possible regarding the need of adaptive clothing to ensure our line is inclusive and available to all abilities."
She plans to begin her career in the fashion industry as an assistant buyer with Burlington Stores this September. This competition has allowed her to expand skills in product development, communication, and collaboration, all of which she will be able to use while working in the industry.
Alexandra Savino is pursuing a BS in fashion merchandising and management. Savino says, "Throughout this competition it taught me that creating a product line and a brand consists of a lot of research and steps that need to be taken to ensure that your line is feasible for the industry. I also learned how to identify the best testing methods for specific fabrics using AATCC's testing methods."
Her career goal is to be a buyer or merchandiser. This competition was helpful to Savino because it strengthened her skills in collaboration and helped her learn how to develop a sustainable and timely line.
Cotton Incorporated Optional Prize
The Metro: The New Masculinity by Jackson Kwon, Cornell University
 This year Cotton Incorporated encouraged students to incorporate cotton into their submissions.
Entries that choose to incorporate 75% or more of cotton in their apparel line were eligible for an additional sponsored prize from Cotton Incorporated
This student was awarded US$500 and one-year free of AATCC student membership
Jackson Kwon is pursuing a BS in Fashion Design & Management, minoring in Business and Fine Arts at Cornell University.
Kwon was introduced to AATCC test methods and learned more about the process of closing the lifecycle of cotton goods. Kwon intends to pursue a career in management consulting in the retail and apparel industries, and eventually pursue his dream job as a creative director.
Through the C2C Student Merchandising Competition, he was able to consider all aspects of creating a fashion brand and hopes to carry this knowledge with him in his future.
AATCC would like to extend appreciation to the following developers, judges, and sponsors. Without their expertise and assistance, the competition would not have been possible.
Developers:
Sandra Johnson, Senior Account Manager at Color Solutions International
Nora Khanna, Product Development Manager at Pantone
Kerry King, Vice President, R&D at Spoonflower Inc.
Alyssa McNamara, Research Associate at Spoonflower Inc.
Muditha Senanayake, Interim Dept. Chair, Associate Professor, Apparel Merchandising and Management at Cal Poly Pomona
Judges:
Alan Biggerstaff, Senior Manager Apparel QA/Color/Textile at Walmart
Lauren Dalton, Sr. Manager, Quality Assurance at QVC
Christina Rapa, Sitka Gear / Textile Specialist at WL Gore & Associates Inc
Tejada Odalis, Director of Raw Material Quality & Technical at Wacoal America Inc
Megan Peterson, Director, Global Supply Chain Marketing a Cotton Incorporated
Scott Wagner, Fabric Manager, PD&S at Levi Strauss & Co.
Jennifer Rivas, Senior Technical Design Manager at Walmart
Sponsor:

About AATCC: AATCC is the world's leading not-for-profit association serving textile professionals since 1921. AATCC, headquartered in Research Triangle Park, NC, USA, provides test method development, quality control materials, and professional networking for members in about 50 countries throughout the world.
# # #