WPT Nonwovens Hiring 30 New Positions for COVID-19 Medical Mask Production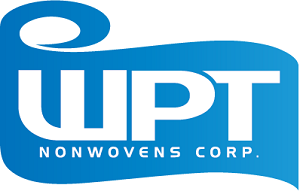 Beaver Dam, KY, April 7, 2020 — WPT Nonwovens has announced that they will be hiring 30 new team members to meet medical mask production needs at their Beaver Dam facility. This follows the company's announcement that it will respond to the need for COVID-19 related medical supplies with the high volume production of surgical masks and N-95 respirator masks. 
In recent weeks, WPT Nonwovens stepped up as a Kentucky business to meet COVID-19 medical supply shortage challenges by purchasing two fully-automated medical mask manufacturing lines. One line will produce surgical masks and the other will produce N-95 respirators. The company has dedicated 5,000 square feet of their Beaver Dam facility to these two new lines, and is now ready to hire 30 new employees to staff this new production.
WPT Nonwovens is now accepting applications for the following positions for day and night shifts:
Medical Converting Operator 

Forklift Material Handler

Lab Technician

Multicraft Maintenance/Electrician
Some of the benefits WPT Nonwovens offers include:
Competitive salary

Team members can earn up to 2 weeks of vacation

Paid life insurance

Paid telemedicine benefit 

Eligible for health insurance coverage in the first 30 days of employment to include spouses and children 

Eligible for 401k with a company match within the first 30 days of employment

12 months perfect attendance vacation bonus

Weekly and monthly safety bonuses

WPT has contributed over $65,000 to team member 401k plans since 2016
WPT Nonwovens is a nationally recognized U.S. manufacturer and distributor of nonwoven materials for a variety of commercial and consumer products. This latest expansion into medical mask manufacturing further extends the company's ongoing growth since the opening of their Beaver Dam facility in July of 2018. 
To learn more and to apply online, visit our hiring page.
###
WPT Nonwovens is proud to be an American owned and operated world class manufacturer of nonwoven fabric. Serving global markets in the medical, hygiene, and industrial sectors since 2008, we provide high quality, affordable products that fit the needs of small order customers and large multinational corporations alike. Our original plant was constructed in early 1970's and has continued to grow into a thriving business and member of the Beaver Dam community.
Contact Information
Email:
trobbins@wptnonwovens.com
URL:
https://www.wptnonwovens.com
Phone:
Travis Robbins, Vice President and General Manager, WPT Nonwovens Corp. Phone: (270) 993-0325
Company:
WPT Nonwovens