WPT Nonwovens New A. Celli Nonwovens Spooling Line Now Operational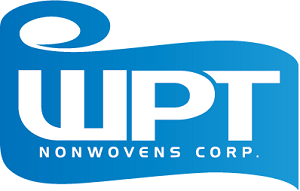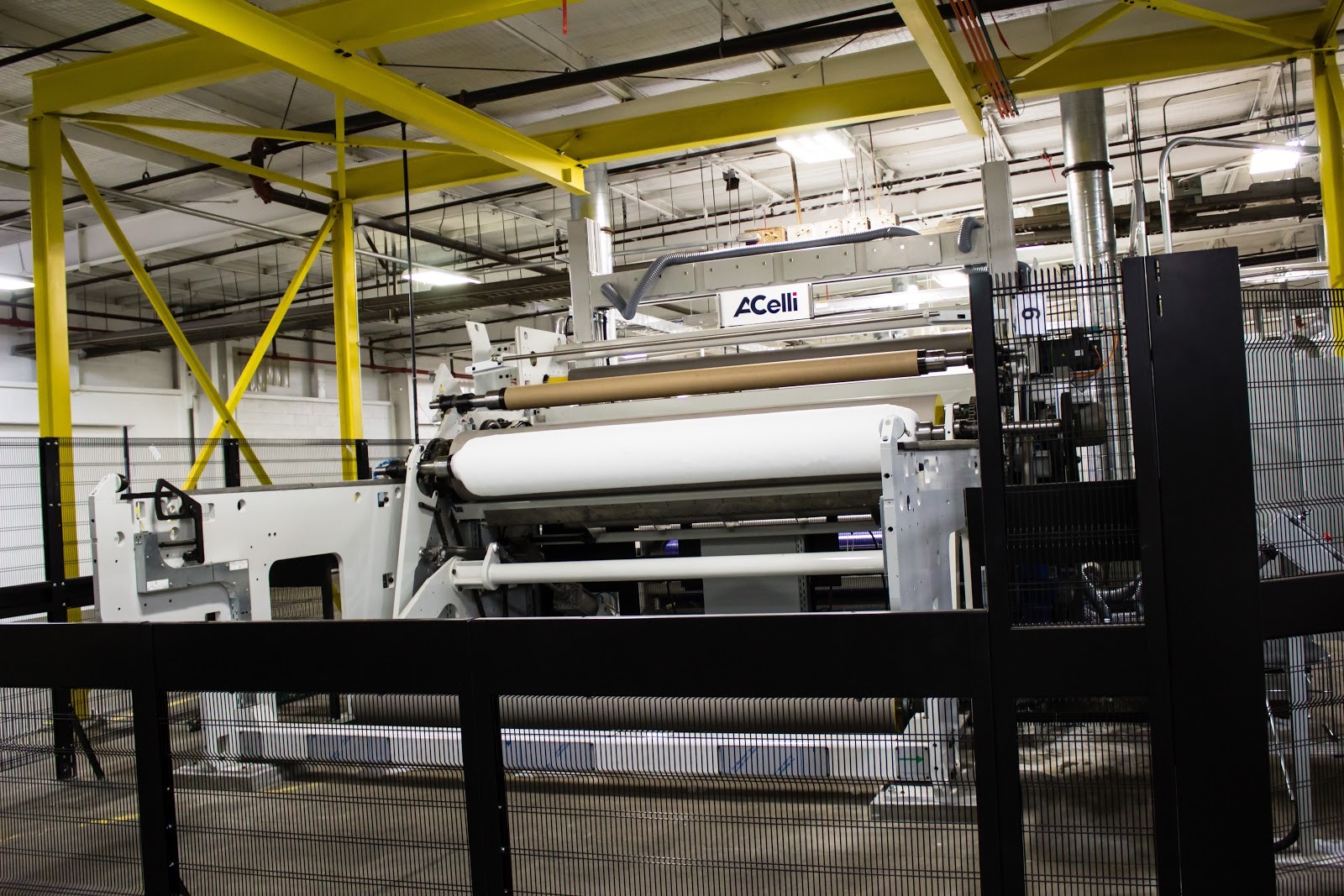 Beaver Dam, KY — WPT Nonwovens is excited to begin production of Air Through Bonded (ATB) on its newly acquired A. Celli Nonwovens spooling line. The acquisition of this system coincides with the opening of the company's new facility  and expands its production capabilities. A Celli equipment is known for setting unsurpassed standards for quality, reliability and productivity in the production of nonwovens.
The A. Celli spooling line, which is now operational at the WPT Beaver Dam facility, is capable of production speeds of up to 2,600 ft/min and spooling widths from 0.5 inches up to 6.5 inches guaranteeing maximum flexibility and throughput. It is also capable of being customized to the specific requirements of the web being processed. The spooling machine features 6 heads with automatic master roll loading and discharge of finished rolls.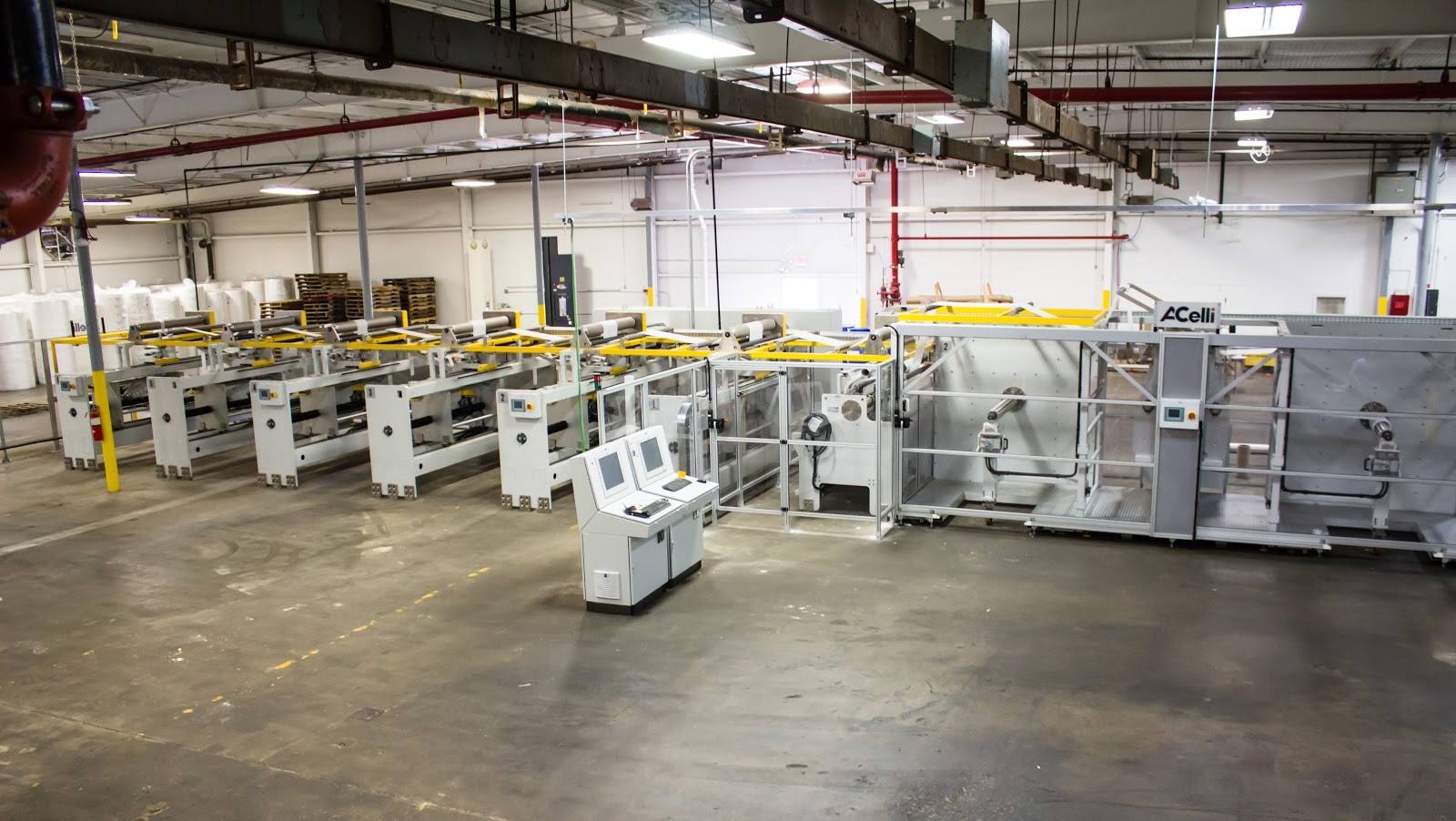 A. Celli Nonwovens machinery sets the standard for the production of ATB nonwoven products and features a winder with in-line cutting device that allows for the production of master spooling rolls, a rewinder, and an integrated packaging system.
This new investment in leading edge technology distinguishes WPT Nonwovens as a domestic supplier able to meet the quality specifications and most exacting needs of the market, while ensuring the highest levels of productivity.
To learn more about WPT Nonwovens and the new Beaver Dam facility, visit the company's webpage.
###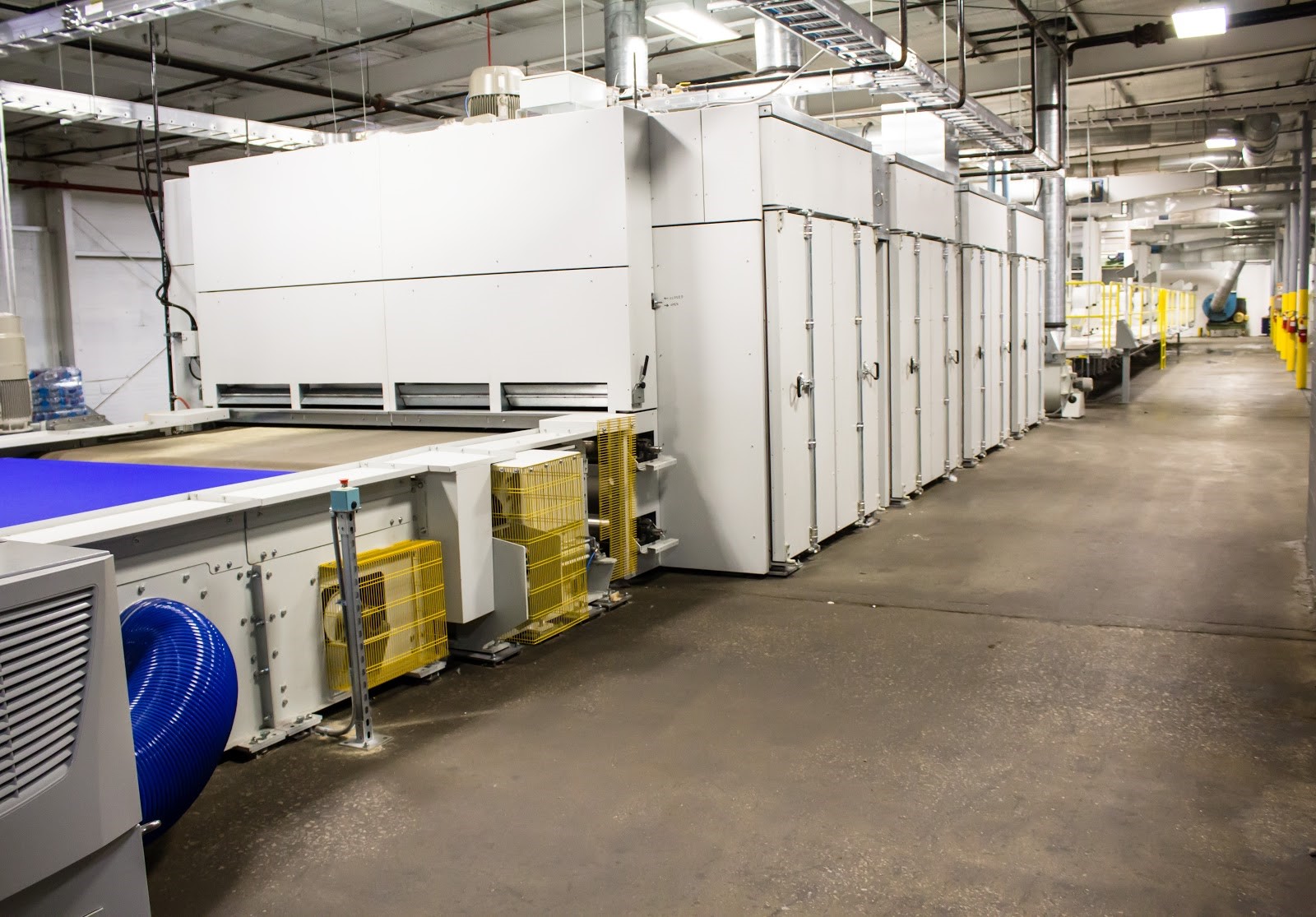 WPT Nonwovens manufactures nonwoven fabric, including polyester, cotton, rayon, and blended nonwoven fabrics. Serving global markets in the medical, hygiene, and industrial sectors since 2008, we provide high quality, affordable products that fit the needs of small order customers and large multi-national corporations alike. Our original plant was constructed in early 1970's and has continued to grow into a thriving business and member of the Beaver Dam community.