WPT Nonwovens to Expand Production Shifts and Hire 20 New Positions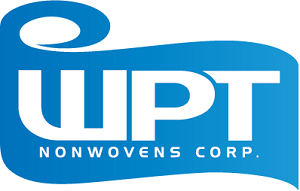 Beaver Dam, KY – June 10, 2019 – WPT Nonwovens has announced that they will be adding new production shifts and hiring 20 new team members to meet increasing production demands at their newly opened production facility in Beaver Dam, Kentucky.
Travis Robbins, WPT Nonwovens Vice President and General Manager, says the company is working to fill the new positions as soon as possible to keep up with the growing business volume. Starting salaries have also been increased to attract dependable individuals who are looking for a solid company with which to build a lasting career.
WPT Nonwovens is a nationally recognized U.S. manufacturer and distributor of nonwoven materials for a variety of commercial and consumer products. Since the opening of their Beaver Dam facility and the addition of an A. Celli Spooling Line in July of 2018, new orders have substantially increased. Two new production shifts are now being added to expanded production demands.
Some of the benefits WPT Nonwovens offers include:
Competitive salary
Team members can earn up to 2 weeks of vacation
Paid life insurance
Paid telemedicine benefit
Eligible for health insurance coverage in the first 30 days of employment to include spouses and children
Eligible for 401k with a company match within the first 30 days of employment
12 months perfect attendance vacation bonus
Weekly and monthly safety bonuses
WPT has contributed over $65,000 to team member 401k plans since 2016
WPT Nonwoven's recent expansion positions them as a key domestic supplier of nonwoven material. Projections indicate the demand will continue, making WPT Nonwovens a secure and dependable employer in the Beaver Dam, Kentucky area.
To learn more and to apply online, visit our hiring page.
###
WPT Nonwovens manufactures nonwoven fabric, including polyester, cotton, rayon, and blended nonwoven fabrics. Serving global markets in the medical, hygiene, and industrial sectors since 2008, we provide high quality, affordable products that fit the needs of small order customers and large multi-national corporations alike. Our original plant was constructed in early 1970's and has continued to grow into a thriving business and member of the Beaver Dam community.
Contact Information
Email:
trobbins@wptnonwovens.com
URL:
www.wptnonwovens.com
Phone:
Travis Robbins, Vice President and General Manager, (270) 274-7115
Company:
WPT Nonwovens