Nominations Now Open for World's Top New Products in Nonwovens & Engineered Fabrics: Prestigious IDEA Achievement Awards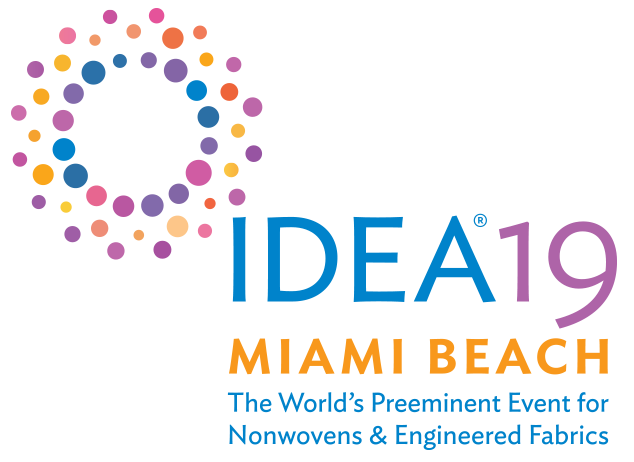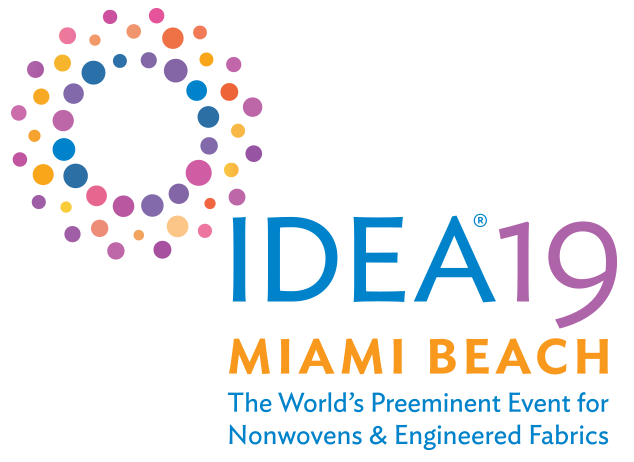 Awards to be Presented at Preeminent Event for Nonwovens & Engineered Fabrics, Miami Beach, Florida, March 25-28, 2019

Cary, NC – July 5, 2018 – INDA, the Association of the Nonwoven Fabrics Industry and Nonwovens Industry Magazine announce the opening of nominations for the prestigious IDEA Achievement Awards.  IDEA® is the triennial global event for the nonwovens + engineered fabrics conference and exposition to be held at the Miami Beach Convention Center in Miami Beach, Florida USA, March 25-28, 2019.
The IDEA19 Achievement Awards honor leading companies and new products (since IDEA16) in the global engineered fabrics industry in six categories. Nominations now open for acceptance from the categories of equipment, roll goods, raw materials, converted products (short-life), and converted products (long-life), and entrepreneur. Submission deadline is October 1, 2018.  Details on the IDEA Achievement Awards criteria and eligibility are available on: http://www.inda.org/awards/IDEA-Achievement-Award.html.   To nominate a company please visit https://www.nonwovens-industry.com/idea19-achievement-awards
IDEA2016 Achievement Award Winners included: 
Machinery/Equipment: 
ITW Dynatec's Ultra Strand Coating System
Fibers/Raw Materials:
BASF's SAVIVA™ SAP Technology
Roll Goods:
Jacob Holm's SoftLite™ lightweight nonwovens
Short-Life Converted Product:
WipeMeWorld's WipeMe® flushable wipe on a roll
Long-Life Converted Product:
Impossible Objects, LLC's Composite-Based Additive Manufacturing (CBAM) 3D printed pieces
Entrepreneur:
Mogul Nonwovens and Diaper Recycling Technology/MobiAir
The highly successful IDEA2016 attracted 7,000+ industry participants, and over 550 exhibitors from more than 70 countries to advance their business in nonwovens + engineered fabrics and  INDA expects that IDEA2019 will be even bigger.  The 2019 event marks the 9th anniversary of IDEA as a triennial event, with the show originating in 1971, and the 50th anniversary of the founding of INDA.
Along with the IDEA2019 Achievement Awards, highlights of the international industry event include the well-attended conference sessions focused on regional global markets, trends and forecasts.
"We return IDEA to fully modernized facility in Miami Beach that will make this event a most memorable experience.  We've had a great response to our triennial global event and exhibit space sales have already been brisk," said Dave Rousse, INDA president.
Details on the IDEA Achievement Award criteria and eligibility are available on: http://www.inda.org/awards/IDEA-Achievement-Award.html.   For information on exhibiting at IDEA2019 contact Joe Tessari: email jtessari@inda.org, +1 (919) 459-3729 or visit: inda.org.  To nominate an IDEA19 Achievement Award visit:  https://www.nonwovens-industry.com/idea19-achievement-awards. For questions on the IDEA Achievement Awards contact: Deanna Lovell, Education Coordinator, dlovell@inda.org
About INDA
INDA, the Association of the Nonwoven Fabrics Industry, serves hundreds of member companies in the nonwovens/engineered fabrics industry in global commerce. Since 1968, INDA events have helped members connect, learn, innovate and develop their businesses. INDA educational courses, market data, test methods, consultancy and issue advocacy help members succeed by providing them the information they need to better plan and execute their business strategies. For more information, visit www.inda.org
###