New! North American Nonwovens Industry Outlook 2022-2027
Discover key demand metrics for the nonwovens industry.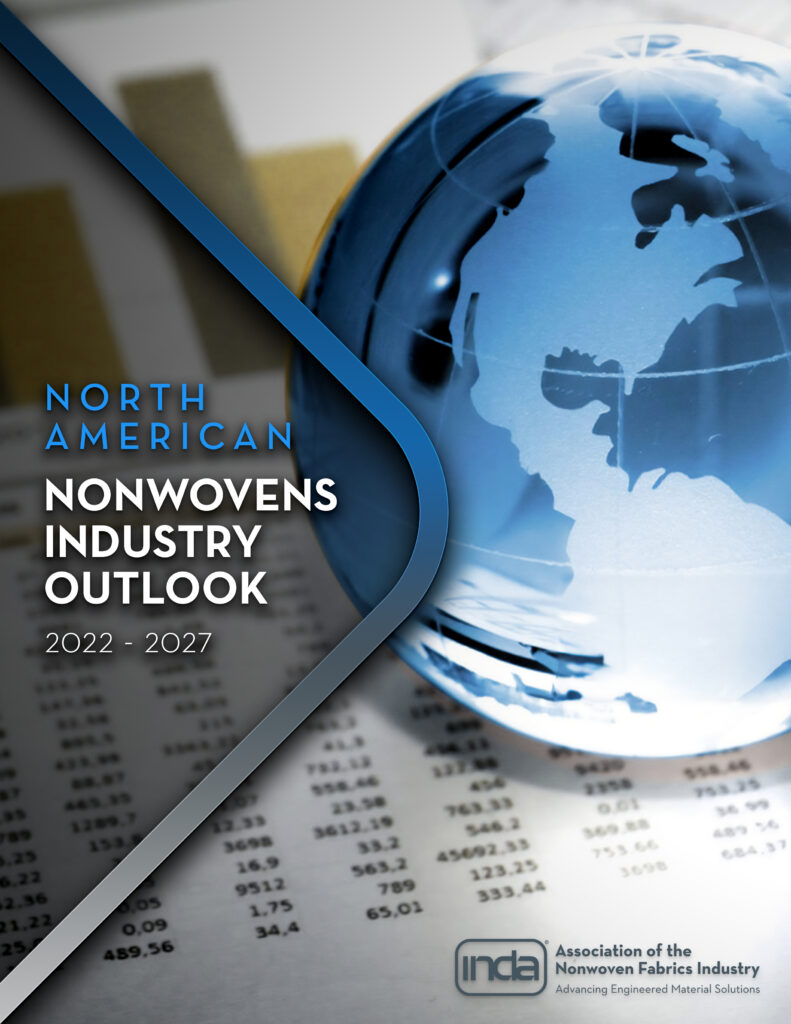 Gain a comprehensive analysis across all nonwoven end-use markets. This report includes consumption figures by sales, units, square meters, and tonnage, as well as a forecast for the next 5 years.
Some highlights Highlights of the report include:
Economic and population drivers contributing to market growth.
Disposable, Filtration, Wipes, Medical and Other market segments.
Transportation, Building and Construction, Furnishings, Geo/Agro Textiles, and Apparel market segments.
Key drivers for the demand models and reasons for market upsets.
Summary of historical and future trends affecting the nonwovens industry.
This report when utilized in conjunction with the North American Nonwovens Materials Annual Study,released in May of 2023, offers a detailed data set of tools to make key market decisions and verify key drivers for nonwovens markets.
Develop better investment and planning strategies with relevant and accurate data. Procure your copy today.