OUTLOOK™ PLUS LATIN AMERICA HIGHLIGHTS KEYNOTE SPEAKERS
Global Nonwovens Associations Present Third Edition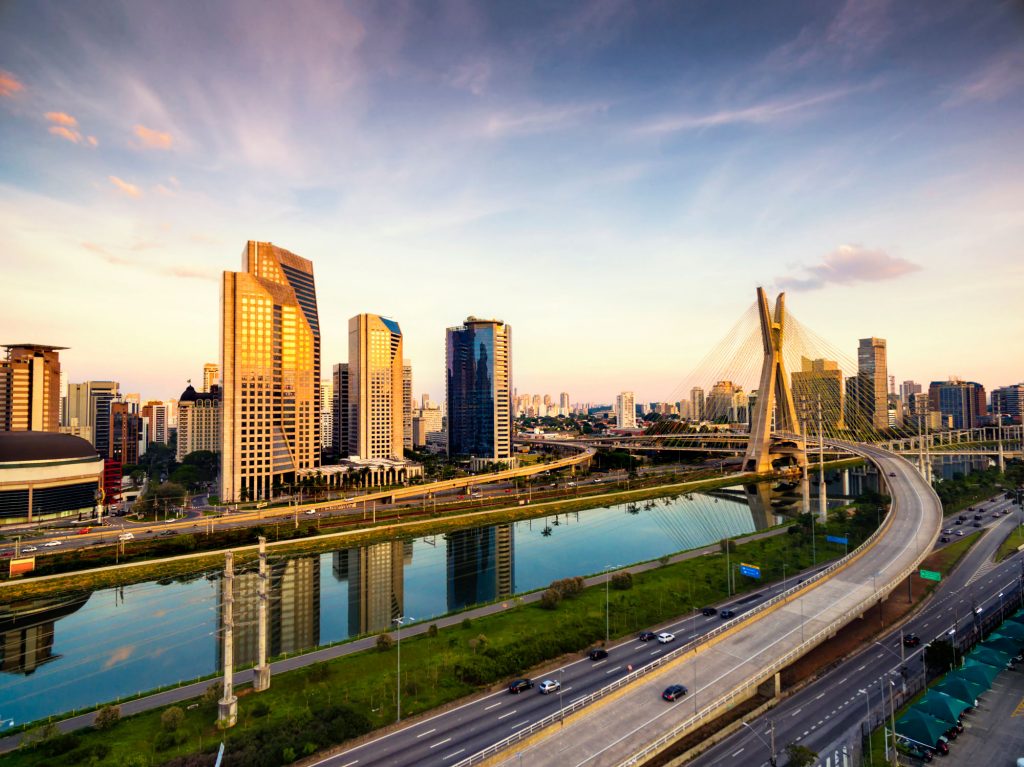 Brussels, Belgium & Cary, NC, USA, February 14, 2019 – INDA and EDANA, the two global trade associations, representing the nonwovens and engineered materials industry, announce keynote speaker highlights and preliminary speakers for the 3rd edition of OUTLOOK™ Plus Latin America conference and exhibition as it returns to Brazil on the 7th to the 9th May, 2019 at the Sheraton WTC Hotel São Paulo.
The three-day program features industry experts offering in-depth views of the latest market, product and technology developments in nonwovens and engineered materials for the hygiene, personal care, medical and filtration sectors in Latin America.
Keynote Speakers Include:
Welber Barral, Ph.D., Barral M Jorge Consultants, International Trade Consultant and former Brazilian Secretary of Foreign Trade
Rafael Pellegrini, Euromonitor: Trends and Opportunities in the Disposable Hygiene Market
Session Topics Highlights:
Market analysis: Roberto Butragueno Revenga, Nielsen – Eduardo Mangione, CVS
Insight on private/retail brand labels: Laurent Nielly, Ontex – Christina Cruz, Casino – Paulo Loeb, F.biz
Product design & challenges: Carlos Richer, Richer Investment & Diaper Testing International – Rosana Godoi, Tredegar – Alfredo Ramenzoni Izzo, Fitesa
New materials and technologies: Scott Smith, Evonik – Cristina Frutuoso, Colquimica – Rita Cerveira, ExxonMobil – Geoff McGregor, VELCRO – Peter A. Botticelli, SynTouch Inc.
Incontinence topics: Claudio Buiatti, Kimberly-Clark – Willians Fiori, Ontex
Sustainability and the circular economy: Maria de Oliveira Paiva, Suzano
Filtration session: Kálmán Verebélyi Trejo, Hollingsworth & Vose – Andre Pereira, Ahlstrom – Kari Luukkonen, Fibertex Nonwovens A/S
Medical session: Yuki Hamilton Onda Kabe, Braskem – Mark Croes, Centexbel
The event also features a tabletop exhibition with local and international companies showcasing products and services. Simultaneous translation in English, Portuguese, and Spanish will be provided during the conference.
The inaugural event was held in Sao Paulo in March 2015 and attracted more than 250 attendees with participants declaring the gathering a success for their businesses and the wider industry in the region. It was followed by an even more successful edition in 2017, confirming, OUTLOOK™ Plus Latin America is a unique "must-attend" event for nonwoven professionals in the region.
Additional information on the 2019 programme and registrations can be found on the INDA and EDANA websites.
ABINT, the Brazilian Technical Textiles and Nonwovens Association is also a supporter of this event.
About EDANA
EDANA serves more than 250 companies in the nonwovens and related industries, across over 40 countries. Its mission is to create the foundation for sustainable growth of the nonwovens and related industries through active promotion, education and dialogue.
About INDA
INDA, the Association of the Nonwoven Fabrics Industry, serves hundreds of member companies in the nonwovens/engineered fabrics industry in global commerce. Since 1968, INDA events have helped members connect, learn, innovate, and develop their businesses. INDA educational courses, market data, test methods, consultancy, and issue advocacy help members succeed by providing them the information they need to better plan and execute their business strategies.
###
For further information, please contact:
Joan Izzo, Marketing Director
INDA
Telephone: +1 919 459 3717
Email: JIzzo@inda.org
Website: www.inda.org
Natacha Defeche, Marketing Director
EDANA
Telephone: +32 2 734 93 10
E-mail: natacha.defeche@edana.org
Website: www.edana.org