Pantex Announces US Expansion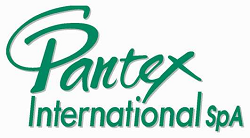 Sulmona, 23 April 2015
Pantex International S.p.A. ("Pantex") is pleased to announce the first step of its geographical expansion into the United States. The company is completing the activities to set up a new manufacturing plant in Simpsonville (South Carolina) to support Pan-American Customers with localized production.
In the first phase Pantex will install approximately 150 million square meters capacity of its successful and proprietary "Cloth Like" topsheet product family, with plans to increase total output of specialty materials to 500 million square meters, in the near future. These moves will result in the possibility to offer Pantex clients a wider product portfolio, including low cost custom stretch laminates for Adult and Baby diaper closure systems.
This investment will further strengthen Pantex global leadership expansion in hygiene specialty materials, having plants in Europe, Middle East and US. Pantex expects its site in the US to be fully operational by the end of the third quarter of 2015.
Announcing the new plant Gianluigi Fornoni, Pantex CEO, said: " The US investment has two purposes a) Expand the capacity of successful Innovative products such as "Cloth Like" Topsheets and b) Increase the speed at which we bring new innovations to our customers in the American Hygiene market. Pantex US expansion reaffirms our commitment to customers in markets where quality, custom solutions and innovation are the main ingredients for success".
Gianluigi Fornoni
Chief Executive Officer Pantex International S.p.A.