W+D/BICMA develops 3 ply face mask line capable of 1 million disposable surgical masks per day with a lower cost mask design

Lenexa, KS, May 27, 2020 – The W+D/BICMA hygiene group of Winkler and Dünnebier reacting to the worldwide shortage and peak demand for high quality lower cost face masks has developed a fully automatic, high-speed face mask converting line for the production of high quality disposable face masks. This new converting line will be able to produce masks for surgical grade applications at up to 800 face masks per minute with a new lower cost ear loop design.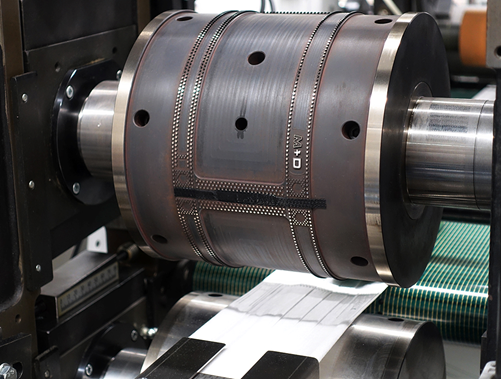 The new AUXILIUM FM mask line laminates and converts three layers of fabrics (spun bond, melt blown, thermo-bonded nonwovens and others) and ensures highest quality hygiene standards for "flat masks" or "surgical masks" with a metal stay for better comfort and fit over the nose (even for those wearing glasses). W+D/BICMA brings proven technology in automatic unwinding and splicing for nonwoven webs; cutting and positioning devices; and heat (or ultrasonic) edge welding.
The new AUXILIUM FM mask line has a speed of up to 150 m/min (492 ft/min) and is able to produce up to 1 million high quality face masks per day making it one of the fastest production mask machines in the world. Adding to the manufacturing throughput efficiency are the unique lower cost ear loops with more affordable Lycra® thereby maximizing lowest cost per piece mass production. There are also different options available for mask stacking and packing automation which make this mask machine further suited for Industry 4.0 manufacturing.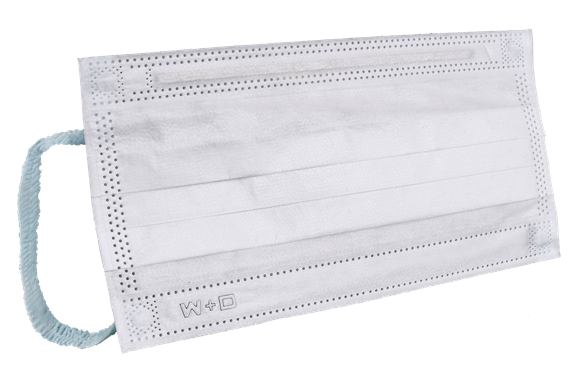 W+D/BICMA is one of the globally leading specialists for converting machines for the production of hygiene end products: Tissue products, diapers for children and adults, feminine hygiene products, absorbent pads and now also surgical face masks.
For more information on this new face machine and samples of new lower cost facemask contact : facemasks@wdnorthamerica.com or https://www.bicma.com/en/home/
ABOUT WINKLER+DÜNNEBIER GMBH
Winkler+Dünnebier GmbH (W+D) offers a wide range of highly efficient, integrated system solutions for the mail and postal industry, as well as for the tissue and hygiene industry. With more than 100 years of industry-shaping innovations, W+D has core competence in the converting and processing of thin and in-homogeneous materials—such as paper, tissue and nonwovens—at high speeds and tight tolerances. With our innovative and tailor-made system solutions and services, W+D focuses on the entire internal value chain for their customers. Part of the Barry-Wehmiller family, W+D has production and distribution sites in Germany, Malaysia and the United States, with sales and service support around the world. For more information, go to  www.wdnorthamerica.com
ABOUT BARRY-WEHMILLER
Barry-Wehmiller is a diversified global supplier of engineering consulting and manufacturing technology for the packaging, corrugating, sheeting and paper converting industries. By blending people-centric leadership with disciplined operational strategies and purpose-driven growth, Barry-Wehmiller has become a $3 billion organization with 11,600-plus team members united by a common belief: to use the power of business to build a better world. To see how, go to barry-wehmiller.com.