Way2ITMA Networking Event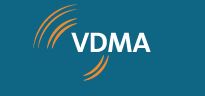 Frankfurt am Main, Germany, December 16, 2022 – VDMA Textile Machinery is holding a Way2ITMA Networking event February 28, 2023 from 9.00 am until 5.00 pm CET.
What can you expect?
In the run-up to ITMA Milan 2023, VDMA Textile Machinery will for the first time hold a networking event via www.talque.com to bring together exhibiting member companies with potential customers and interested parties. The core of this event is the matchmaking and networking. In addition, the event will be supplemented by interesting keynote speeches and technology pitches by VDMA member companies. As first keynote speaker Dirk Vantyghem, Director General EURATEX – European Apparel and Textile Confederation will present about "Game changer "EU Strategy for Sustainable and Circular Textiles": Challenges and opportunities for the textile industry".
Take advantage of this opportunity to connect with the textile world (America, Europe, Africa, Asia) and draw attention to your portfolio in the run-up to ITMA.
Among others, the following VDMA members will be present:Andritz Nonwoven, Brückner, FONG's Europe, Friedrich Hocks, Groz-Beckert, Karl Mayer Stoll, Mahlo, Neuenhauser, Saurer Spinning Solutions, Sedo Treepoint, Siemens AG, TEXPA, Textechno, Thies, Trützschler Group, Neuenhauser. Georg Sahm, Dienes Apparatebau. Participation in this event is free of charge.
How can I participate in the event?
Make your Pre-registration until February 8, 2023 via our forms HERE (mandatory for non-members of VDMA). The event is aimed at company representatives of the following target groups:
Visitor side:
– Manufacturers of textiles and nonwovens along the value chain (spinning, fabric production, finishing & dyeing).
– Manufacturers of textile-related end-user brands (e.g. apparel, sports, outdoor, home textiles, functional textiles) interested in topics such as sustainable production technologies and circular economy

If you meet these requirements, you will receive an onboarding email from schedule@talque.com on February 13, 2023 with a link and further instructions (please be careful that the mail does not get stuck in the firewall or end up in the spam filter).

Technology side:

– Exclusively VDMA member companies exhibiting at ITMA 2023 in Milan.
We look forward to your participation.