What Are the Most Innovative Hygiene & Personal Care Products & Technologies?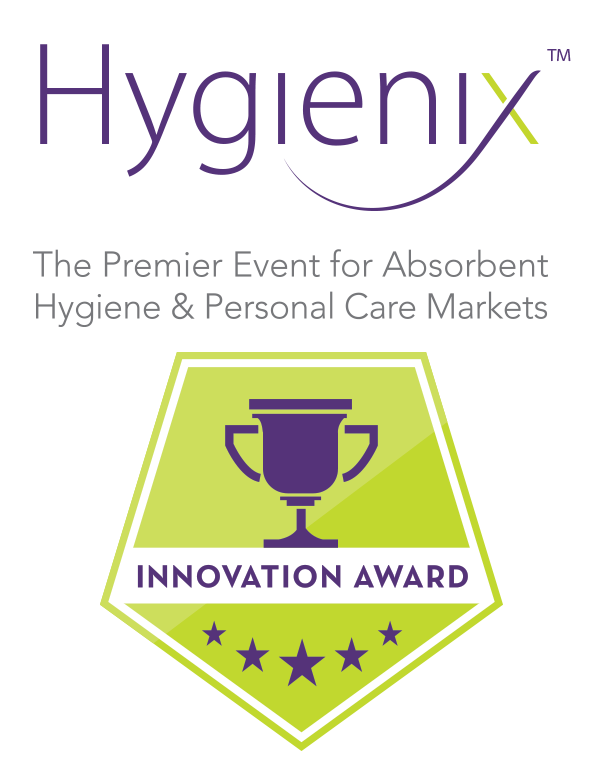 Submit Your Nominations Now for Prestigious Hygienix Innovation Award™
Cary, NC, June 21, 2017 – INDA, the Association of the Nonwoven Fabrics Industry, is accepting nominations for the prestigious Hygienix Innovation Award™. The Award recognizes a new product or technology innovation in the absorbent hygiene and personal care industries that uses nonwoven fabrics in novel, technically sophisticated, uniquely creative and expansive ways.
INDA will present the Award at Hygienix 2017, Nov. 6-9 at the Renaissance Austin Hotel, in Austin, Texas. Nominations may be accepted online by Monday, July 17 to www.inda.org/events/hygienix17.
Nominees will be selected from a broad range of new products or technologies that have been commercially available at most two years prior to Hygienix 2017. Nominees can include end product components, fabrication techniques, or products that use a nonwoven technology in manufacturing.
Specific Award categories include feminine hygiene products, diapers, incontinence products, raw materials, equipment technology, reusable products or technologies, and composites or laminates that use nonwovens. Three finalists will present their innovations to participants at Hygienix, the premier event for the absorbent hygiene and personal care markets. The winner will be announced Thursday, Nov. 9.
Last year's Hygienix Innovation Award was presented to Sustainable Health Enterprises (SHE) for their Go! Pads, a banana fiber-based, low-cost feminine pad that sustainably delivers affordable and much needed hygiene for women and girls in Rwanda.
The 2016 event in Orlando, Florida drew more than 525 industry professionals to advance their business with the newest and latest developments in the important, growing, and largest of the nonwovens segment—absorbent hygiene and personal care. Participants gained competitive market and business insights as well as the critical face-to-face engagement over 14+ hours of networking events.
The Hygienix 2017 Conference will explore compelling content in these relevant areas: Adult Incontinence, Smart Hygiene, Feminine Hygiene, Market Drivers, IIoT (Industrial Internet of Things), Material Advances, Odor Control, Testing, Skin Health, Antimicrobials, and Biobased SAP.
The event will also feature Dinner with Industry Thought Leaders, where participants dine in small groups with their selected speaker of choice; networking opportunities to connect with other participants; and tabletop displays with two evening receptions.
For information on the Hygienix Innovation Award nomination, contact Linda Gowen, lgowen@inda.org, 919-459-3720. For registration information on Hygienix 2017, visit http://www.inda.org/events/hygienix17.
About INDA
INDA, the Association of the Nonwoven Fabrics Industry, serves hundreds of member companies in the nonwovens/engineered fabrics industry in global commerce. Since 1968, INDA events have helped members connect, learn, innovate, and develop their businesses. INDA educational courses, market data, test methods, consultancy, and issue advocacy help members succeed by providing them the information they need to better plan and execute their business strategies. For more information, visit inda.org or call 919-459-3700.
###