Worldwide Outlook for the Nonwovens Industry 2018-2023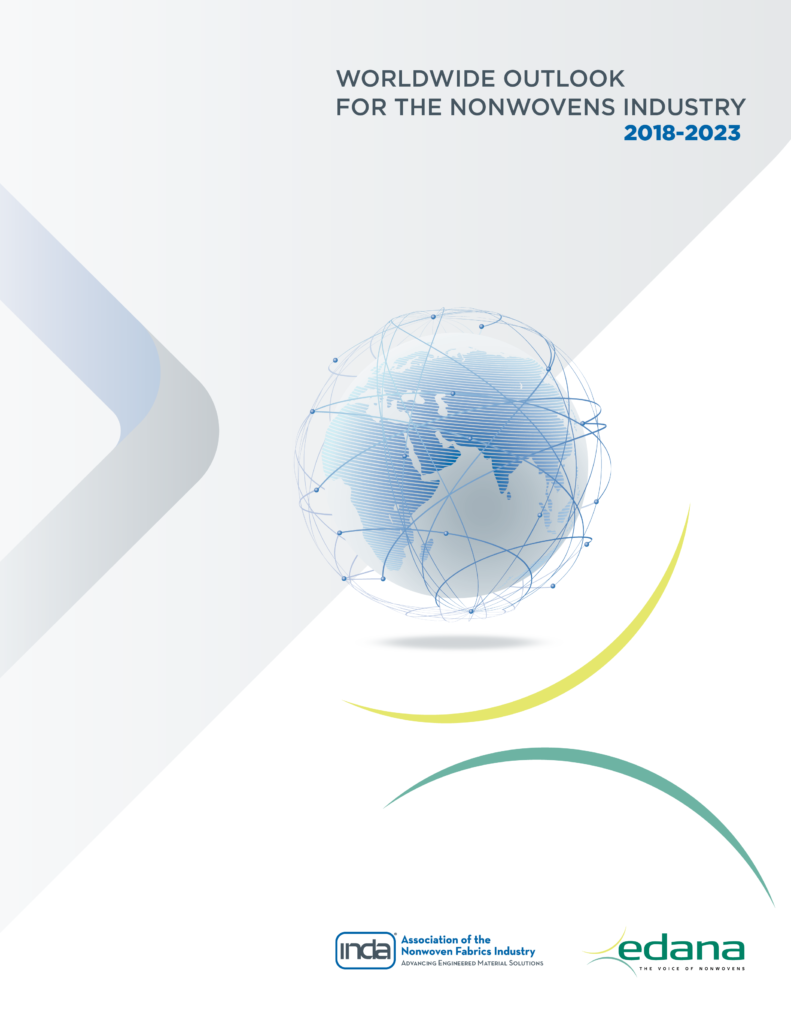 INDA and EDANA are pleased to publish the sixth edition of the Worldwide Outlook for the Nonwovens Industry report.
Purchase this—287 page, 92 figure, 40 table—report to receive the most accurate representation of the total worldwide production and outlook for nonwovens. This report highlights nonwovens production dynamics and trends in the nonwovens industry that are accurate, reliable, and actionable providing historical data for 2008, 2013, and 2018, and a forecast for 2023.
Included in this comprehensive resource:
Industry Macro-Drivers (economic and population historical data with forecasts)
Nonwoven Supply (by region, technology, raw material consumption, and investment requirements by region)
Nonwoven Demand (by end use by region)
International Nonwoven Trade Flows (by region)
Acquire business intelligence on the global nonwovens industry with reliable, actionable data from the industry experts.
Purchase your copy of this in-depth report here.
For ordering questions, contact Cindy Garcia, cgarcia@inda.org, T: +1 919 459 3711