Nick Hrinko
Lifetime Service Award
2019
Lenzing Fibers, Inc.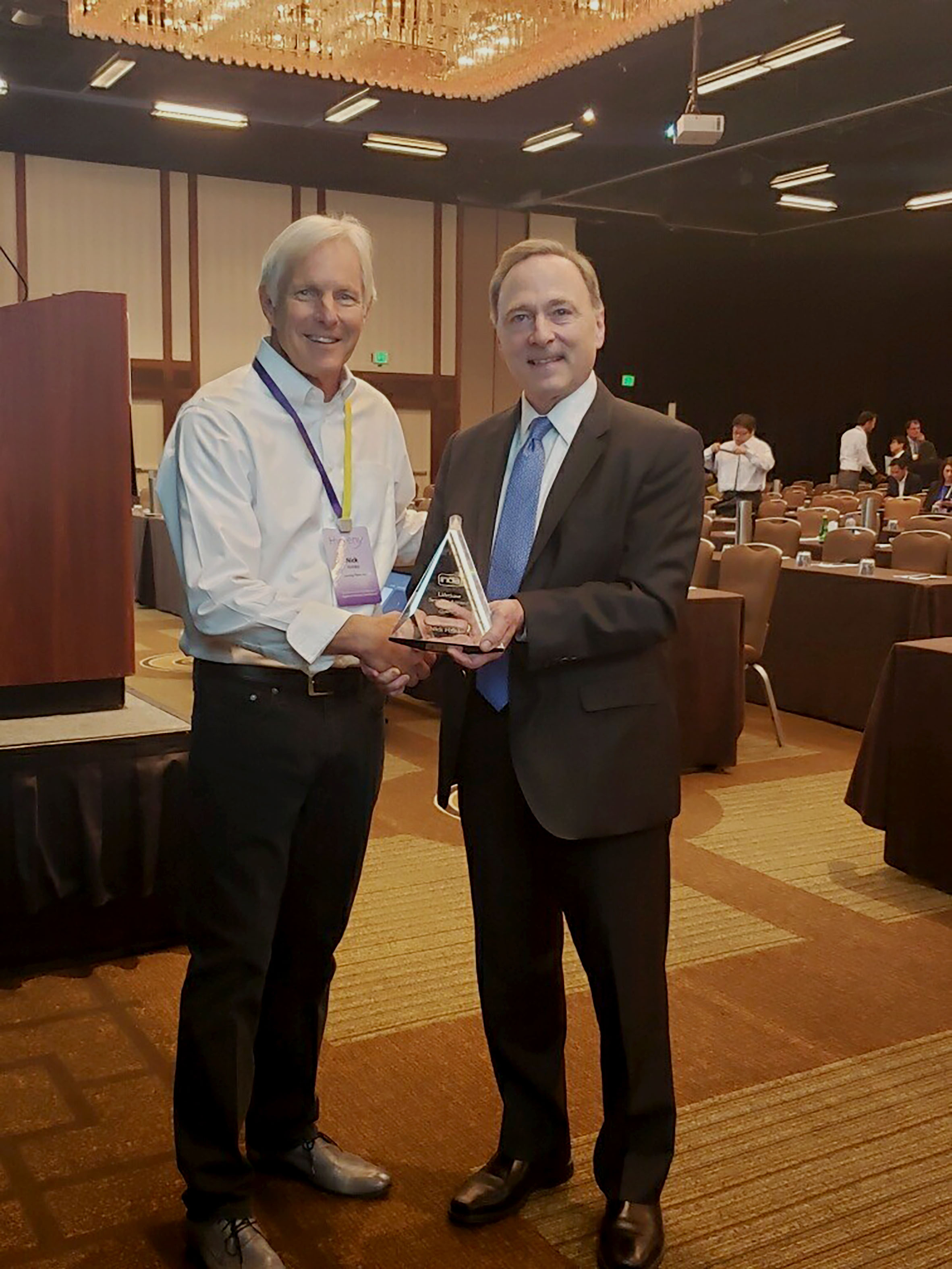 In 1979, Nick joined Chicopee as a Marketing Specialist and we the first winner of Chicopee's Marketer of the Year Award. He spent the next 15 years with Chicopee in positions of increasing responsibility including Eastern Regional Sales Manager in New Jersey and Western Regional Sales Manager in San Francisco.
In his role of Regional Sales Manager, Nick was recognized for new products going into Price Club. He then moved up to Product Director in Food Service, then added Industrial, Institutional, and Recreational products to his domain and global level of responsibility.
In 1995, when Johnson & Johnson sold Chicopee to PGI Nonwovens, Nick joined the UK Company, Courtaulds, who had created a breakthrough cellulose fiber called Tencel. He was hired as Marketing Director with a focus on the nonwovens industry. The fiber needed some adjustments in crimp, finish, denier, and fiber length to perform in nonwovens versus textiles, and Nick was a key part of that effort.
In 2004, Lenzing purchased Courtaulds and its Mobile, Alabama Tencel plant, and Nick made the move to Lenzing. Through Lenzing, Nick has played a major role in growing Lenzing's business in nonwovens and thereby the nonwovens industry. In doing so, he has developed relationships with all of the major converters and brand owners, utilizing INDA events for major meetings with multiple business partners and participating on INDA event committees and the Flushability Coalition.
There are few people in the nonwovens industry who have helped grow the nonwovens industry as much as Nick has through his marketing and sales leadership.
Nick received his MBA in Marketing from Fairleigh Dickenson University in Rutherford, NJ.