Terry Young
Lifetime Technical Achievement Award
2010
Procter & Gamble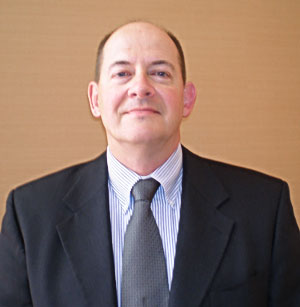 Introduction
Terry was instrumental in two nonwoven industry transformations. First, in the 1970's and '80's, he had a leading role in the explosive growth of the disposable diaper business (from $100 million to $4 billion) and the parallel expansion of the nonwoven market. Being responsible for P&G's diaper nonwoven development, Terry played an active role in this virtuous cycle: value-driven nonwovens enabled the diaper business to grow, and increasing diaper sales fostered more nonwovens capacity, quality, productivity, and innovation. Terry's championing of nonwoven benefits and opportunities expanded the use of nonwovens in diapers and wipes, facial wipes, batteries, dryer sheets, and food preparation.
The second era is coined by a shift towards global technology platforms and businesses. Several companies that Terry worked with to grow the hygiene/diaper and nonwovens business in NA became global players (by partnerships, acquisition and organic growth), and again fueled by a synergy in nonwoven requirements in a global diaper market and the ability of reapplication and a faster pace of innovation.
Education
Terrill Alan Young graduated from the University of Missouri – Rolla with a Bachelor of Science in Chemical Engineering in 1973, and immediately joined P&G in the Paper Division (diaper, tissue and feminine hygiene products).
Professional Career 
P&G Awards
Long Term Sustained Contribution in Diaper Product Development (P&G, 1992)
Principal Scientist (1993)
Research Fellow (1997)
P&G Innovation Award for Outer Cover Migration (2004)
Terry's key roles and contributions
Developed and invented new nonwoven uses in baby and feminine hygiene products, home care products, and paper products, as well as process improvements and discoveries along the way in those areas.
Led the conversion of topsheet from rayon and PET fibers to polypropylene fiber based coverstocks in the 1980's providing new level of dryness to consumers and expanding the nonwoven industry. Between 1988 and 1992, Terry expanded this concept with "quilted" embossing patterns for topsheet to emphasize softness besides dryness benefits.
Introduced other nonwoven, film and laminate innovations to the diaper category through building new capabilities among roll goods producers for barrier leg cuffs (IBLC), and high strength backsheet and topsheet.
The film-nonwoven laminate with selectively apertured sides in the diaper ear area became a hugely popular product design in 1995-1996 and set the benchmark for future clothlike diaper backsheets and lamination technology. Disposable diaper backsheets with nonwovens have become the norm and minimal expectation in developed markets world-wide.
Leading the biodegradable and compostable diaper backsheet development program in early 1990's, Terry enabled P&G's first test markets and patents in this area of sustainability.
Terry is very influential and is highly respected for sustaining productive long-term relationships with nonwoven producers. Terry's judgment carries much weight and he's often consulted by his contacts in the industry about new products or technologies. In 1993 P&G formally recognized him for this, and now he has helped to set the nonwoven development technical strategy for Baby Care at P&G for almost 30 years (since early 80's).
Being engaged in wipes nonwoven development and assessing the market opportunities in the early to mid 1990's, Terry played a key role in the acquisition of what used to be Scott's wipes business and became Pampers wipes.
An important interaction between roll goods producer capabilities and hygiene product and converting needs has been the Material Quality System, and in this area, Terry played an important role. He introduced a more concise format for material requirements, and this type of specification with some US suppliers initially in 1993 and then rolled it out globally '95 to '96 with the clothlike diaper backsheet (nonwoven-film laminate) innovation.
Terry has provided nonwoven companies in the USA and world-wide with calibrated standards, such as for softness measurements as well as for nonwoven-liquid performance tests. This helped nonwoven companies to simplify and better manage their development and quality control.
From his large network with experts in the industry, Terry is widely recognized to make connections between needs and solutions in the global nonwovens industry. Some other work that Terry was engaged in or consulted on are on Swiffer, facial wipes, battery technology, fat absorbing cooking sheets, dryer and dry-cleaning sheets.
Collecting research insights and experiences through his career, Terry has given nonwoven training classes to over 1000 students so far – again enabling connections with academia and companies in nonwovens for the students' project needs.
In short, Terry's has been influential in many of the major nonwoven developments now found in disposable diapers world-wide, as well as many other consumer products, and as a result has had a profound impact on the growth and transformation of the nonwovens industry over the past three decades.
INDA/Nonwovens Industry Activities 
Terry has been engaged with INDA and its members for over 35 years now, and been a member of INDA and NCRC through P&G.
Participant in INTC meetings for over 20 years.
Technical reviewer during the NCRC Industrial Advisory Board semi-annual project discussions for over 10 years now
Interactions, consultations and joint trainings with fiber and fabric contacts at Clemson University, NC State, INDA and other organizations.
Close collaboration over many years with several alumni of INDA's lifetime technical achievement awards, across company and regional boundaries.
Publications
"Barrier Nonwovens" at International Conference on Technical Textiles; November 11-12, 2006 IIT Delhi (with S. Mirle, O. Isele, K. Catalan)
"Durable Hydrophilic Finishes For Olefinic Nonwovens, Films (Including Apertured) and Laminates in Disposable Articles", Research Disclosure No. 353, Sep., 1993, p. 593.
Patents and Applications
| | | |
| --- | --- | --- |
| Published | Number | Title |
| 1981-11-24 | US4302282 | Method of and apparatus for making imprinted paper |
| 1995-02-21 | US5391423 | Biodegradable, liquid impervious multilayer film compositions |
| 1996-10-15 | US5565255 | Manufacturing of a sheet material having surface similar to fibrous cloth |
| 1997-04-08 | US5618583 | Sheet material having a fibrous surface and method of making the same |
| 1997-05-06 | US5626571 | Absorbent articles having soft, strong nonwoven component |
| 1997-05-20 | US5630848 | Dry cleaning process with hydroentangled carrier substrate |
| 1997-07-01 | US5642835 | Sheet products for use in a pop-up dispenser and method for forming |
| 1999-04-06 | US5891197 | Stain receiver for dry cleaning process |
| 1999-04-20 | US5895623 | Method of producing apertured fabric using fluid streams |
| 1999-08-17 | US5939467 | Biodegradable polymeric compositions and products thereof |
| 2000-10-24 | US6136405 | Sheet material having a fibrous surface and method of making the same |
| 2002-10-15 | USD464202 | Composite fabric panel for a disposable article |
| 2003-04-15 | US6547773 | Disposable diaper having integral cuffs and side panels |
| 2004-10-12 | US6802353 | Apparatus for recycling waste from an absorbent article processing line |
| 2003-04-03 | US20030065297A1 | Process for manufacturing disposable fluid-handling article |
| 2005-09-29 | US20050215155A1 | Absorbent article with improved opacity |
| 2007-12-13 | US20070287348A1 | Biaxially stretchable outer cover for an absorbent article |
| 2004-12-23 | US20040256752 | Process for manufacturing disposable absorbent article with recycled fibers |
| 2005-08-11 | US20050176326 | Shaped Fiber Fabrics |
| 2005-10-13 | US20050227564 | Spunmelt fibrous fabric comprising a mixture of shaped fibers having cross-sectional shapes |
| 2005-12-22 | US20050281976 | Looped Nonwoven Web |
| 2006-01-12 | US20060154548 | Low basis weight wet wipes with a pleasing hand |
| 2007-11-01 | US20070254142 | Polymeric webs with nanoparticles |
| 2007-12-13 | US20070287982 | Disposable wearable absorbent articles with anchoring systems |
| 2008-02-21 | US20080045917 | Stretchable outer cover for an absorbent article and process for making the same |
| 2008-10-09 | US20080249491 | Absorbent articles having cuffs with skin care composition disposed thereon |
| 2008-12-11 | US20080306463 | Absorbent articles comprising lowe basis weight films exhibiting low glue burn through |
| 2009-02-26 | US20090054860 | Composite Fabric Panel For Use in Disposable Absorbent Articles |
In Conclusion 
Terry's contributions have benefitted consumers of disposable products, many companies in the nonwovens industry and the industry as a whole, and we respectfully submit Terry's nomination for the INDA Lifetime Technical Achievement Award 2010.