Awards Entry Deadline Extended for INDA Lifetime Technical Achievement and Hygienix Innovation Award™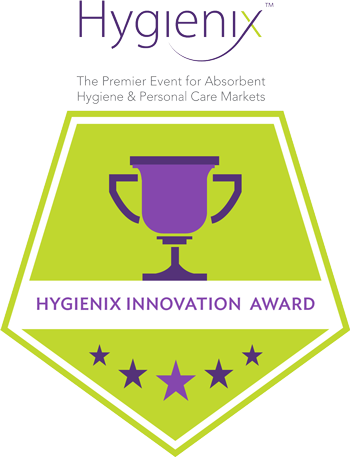 Cary, NC – August 7, 2017 – INDA, the Association of the Nonwoven Fabrics Industry is extending the nomination application deadline for two of its prestigious awards – the Lifetime Technical Achievement Award and the Hygienix Innovation Award™ – to the new date of Aug. 30, 2017. Both awards will be presented at the third edition of Hygienix – the premier event for absorbent hygiene & personal care markets, Nov. 6-9 at the Renaissance Austin Hotel, in Austin, Texas.
INDA's Lifetime Technical Achievement Award is presented to individuals who have a long established technical career in the nonwovens/engineered fabrics industry. This professional will possess a history of technical innovation resulting in new products and processes. The Award information is available online http://www.inda.org/awards/lifetime-technical-achievement.html
In 2016, the INDA Lifetime Technical Achievement Award was presented posthumously to nonwovens educator, and consultant, Edward A. Vaughn, Ph.D.  Professor Vaughn was also the recipient of the IDEA Lifetime Achievement Award in 2007, having served as Managing Editor for the Journal of Engineered Fibers and Fabrics and Department Head and then Director of the School of Textiles at Clemson University from 1977 through 1989.
The Hygienix Innovation Award™ recognizes a new product or technology innovation in the absorbent hygiene and personal care industries that uses nonwoven and engineered fabrics in novel, technically sophisticated, and uniquely creative and expansive ways. Award information is available online http://www.inda.org/awards/hygienix-innovation-award.html
Last year's Hygienix Innovation Award™ was presented to Sustainable Health Enterprises (SHE) for their Go! Pads, a banana fiber-based, low-cost feminine pad that sustainably delivers affordable hygiene for women and girls in Rwanda.
In 2016, the Hygienix event attracted more than 500 industry professionals to advance their business with the newest developments in the important, growing, and largest of the nonwovens segment—absorbent hygiene and personal care.
The conference will explore compelling content in these relevant areas: Brand Disruptors, Incontinence Perspectives: Consumer & Institutional, Product & Positioning Opportunities, Diapers: Smart & Sustainable, Feminine Hygiene Disruptors, Thin/Pulpless Absorbent Products, Odor Control, Game Changers in Machine & Technology Development, Retail and Demographics, and Material Science Developments. The event also includes tabletop exhibit displays, dining with industry thought leaders, an absorbent hygiene products workshop, and the presentation of the INDA Lifetime Service Award.
For award information contact Linda Gowen, lgowen@inda.org, 919-459-3720. For registration information on Hygienix 2017, visit http://www.inda.org/events/hygienix17.
About INDA
INDA, the Association of the Nonwoven Fabrics Industry, serves hundreds of member companies in the nonwovens/engineered fabrics industry in global commerce. Since 1968, INDA events have helped members connect, learn, innovate, and develop their businesses. INDA educational courses, market data, test methods, consultancy, and issue advocacy help members succeed by providing them the information they need to better plan and execute their business strategies. For more information, visit inda.org or call 919-459-3700.