INDA Know… Rachel Braun Scherl Shares Her Experience In Female Sexuality and Wellness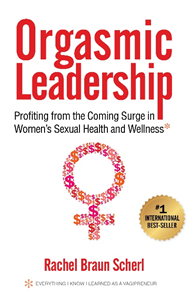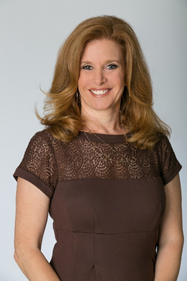 November 5, 2018 – Rachel Braun Scherl, female sexuality and wellness expert and author of Orgasmic Leadership, an overview and analysis of the ever-growing female sexuality business and its female leadership, will be speaking at the 4th annual INDA conference. The INDA conference promises to attract more than 500 senior-level professionals involved in the important absorbent hygiene and personal care sector.  The Hygienix Panel Discussion, Fem Care Disruptors, will take place on November 7th from 2-3:30 PM at the Lowes Portofino Bay Hotel in Orlando, Florida. Joining Rachel on the panel on Femcare Disruptors will be Alyssa Dweck, MS, MD, FACOG, Obstetrics & Gynecology CareMount, Medical and Heidi Beatty, Consultant with Crown Abbey.
Rachel has been a forerunner in the sexual and reproductive health industry and has consistently been an outspoken and effective proponent of advancing the conversation. She has also led the charge for female entrepreneurship across industries. The subject goes well beyond feminism, rather it deals with health, wellness and the ability for women to access to a wide range of products and services for their wide range of sexual health issues.  Orgasmic Leadership appeals to a wide audience of both women and men who want to understand leadership in the 21st century as well as the enormous opportunities represented by women's sexual health business, predicted to reach $122.96 billion in sales by 2026.
Rachel is currently cofounder and Managing Partner of SPARK Solutions for Growth, a consultancy focused on driving revenue growth for businesses. Rachel's client list is comprised of global leading companies, including Johnson & Johnson, Pfizer, Bayer, Merck, Allergan and Church & Dwight.  She is also a sought-after speaker on leadership, entrepreneurship and women's health worldwide and has appeared as an expert on multiple television platforms and in national print
About Rachel
Rachel Braun Scherl has a long track record of success as a growth strategist, marketing expert, and Vagipreneur™. Over her 25+ year career, Rachel has grown some of the world's leading brands and businesses as well as helped many start-ups achieve market dominance. As Managing Partner of SPARK Solutions for Growth, Rachel counsels a global client base including Johnson & Johnson, Allergan, Pfizer and Bayer. In addition, Rachel works closely with many start-ups in a range of female health businesses including reproductive health, pregnancy, birth control, and arousal.
Rachel was Co-Founder and President of Semprae Laboratories, Inc., a venture-backed company focused on developing and marketing women's sexual health products. The company was sold to Innovus Pharmaceuticals, Inc. in 2013. Rachel speaks broadly on entrepreneurship, leadership and women in business, contributes monthly to Huffington Post and to Inc. She earned her BA from Duke University, magna cum laude and Phi Beta Kappa and her MBA from Stanford University Graduate School of Business. Rachel is the recipient of numerous business awards. For more information and Rachel's upcoming appearances and speaking engagements, please visit http://www.sparksolutionsforgrowth.com
About INDA
INDA, the Association of the Nonwoven Fabrics Industry, serves hundreds of member companies in the nonwovens/engineered fabrics industry in global commerce. Since 1968, INDA events have helped members connect, learn, innovate and develop their businesses. INDA educational courses, market data, test methods, consultancy and issue advocacy help members succeed by providing them the information they need to better plan and execute their business strategies. For more information, visit www.inda.org, or download the INDA mobile app for immediate updates.