2020 Tabbie Award Presented to AATCC for Feature Article in AATCC Review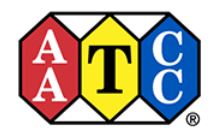 RESEARCH TRIANGLE PARK, N.C., USA, September 8, 2020— AATCC has won yet another Tabbie award for an in-depth feature article, published in the March/April 2019 issue of AATCC Review, written by feature writer Fiona Forrest.
The annual Tabbie Awards are sponsored by Trade Association Business Publications International (TABPI). The 2020 Tabbie Awards featured nominations from across the globe, with submissions coming from the US, Canada, the UK, Australia, New Zealand, and South Africa.
This latest award is a welcomed addition to the many previous Apex and Tabbie Awards the Association's publications have enjoyed over the years. "Bringing Space Textiles Down to Earth" was a "Top 25" award winner and represents the Association's 21st award for writing or publication design.
As well as publishing original features on major topics of interest to professionals in the textile, apparel, and related industries, AATCC Review also contains technical articles, and AATCC news and information. Launched in January 2014, the AATCC Journal of Research, a sister publication, is exclusively for peer-reviewed research papers.
To read the award-winning article, visit: https://www.aatcc.org/pubs/review/special-content/
To see the 2020 Tabbie winners for feature articles, visit: https://www.tabpi.org/awards/2020-feature-article-top-25-issues
About AATCC: AATCC is the world's leading not-for-profit association serving textile professionals since 1921. AATCC, headquartered in Research Triangle Park, N.C., USA, provides test method development, quality control materials, and professional networking for members in about 50 countries throughout the world.
# # #