2021 AATCC Mid-Year Supplement: Little List, Mighty Changes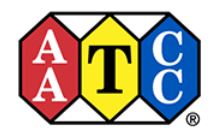 RESEARCH TRIANGLE PARK, N.C., USA, July 6, 2021—The 2021 AATCC Mid-Year Supplement to the AATCC Manual of International Test Methods and Procedures includes four revised, one editorially revised, and two new standards.
RA63's TM35 has been updated to clarify its reference images and align its history section with the AATCC style guide.
RA36 has included three standards related to color evaluations.  For those active in making color decisions, these updates for EP7, EP9, and EP14  are not to be missed.
RA31 has introduced a new odor method with the addition of TM211.  This amazing new method provides a quantifiable means for evaluating the reduction of odor generated from textiles treated with antibacterial finishes.
To continually support the laundering needs of the testing community, RA88 has updated LP1 to provide the use of a self-fabric as Ballast Type 4. For many, this is a game-changer.
For those following the emerging trends in smart-textiles, RA111 is excited to add a 4-point probe option to EP13.
These all are highly anticipated additions that will help users stay at the forefront of testing and product innovation.
Please purchase the 2021 AATCC Mid-Year Supplement to get a copy of the latest standards available from AATCC.  If you want to be part of the exciting work being done to bring standards to the industry, please join an AATCC research committee.
If you need any testing support products, be sure to review the AATCC products page.  Information on these and more can be found at AATCC.org.
| | | | |
| --- | --- | --- | --- |
| Method | Title | Change | Committee |
| EP7-2021 | Evaluation Procedure for Instrumental Assessment of the Change in Color of a Test Specimen | Revised in 2021 to remove table option and restructure calculations for clarity | RA36 |
| EP9-2021 | Evaluation Procedure for Visual Assessment of Color Difference of Textiles | Revised in 2021 to update steps in Table III and to align with the AATCC style guide | RA36 |
| EP13-2021 | Evaluation Procedure for Electrical Resistance of Electronically Integrated Textile | Revised in 2021 to add 4-point measurement | RA111 |
| EP14-2021 | Evaluation Procedure for Small Color Differences | NEW | RA36 |
| LP1-2021 | Laboratory Procedure for Home Laundering: Machine Washing | Revised 2021 to update the tables and add Type 4 Ballast | RA88 |
| TM211-2021 | Test Method for the Reduction of Bacterial Odor on Antibacterial-Treated Textiles | NEW | RA31 |
| TM35-2018e2 | Test Method for Water Resistance:  Rain | Editorially Revised in 2021 to remove excess wording from Figure 2 and to add history | RA63 |
About AATCC: Founded as the American Association of Textile Chemists and Colorists (AATCC), the Association continues to evolve to meet the needs of those in the ever-changing textile, apparel, and materials industries. AATCC has served textile professionals since 1921. Today, the Association provides test method development, quality control materials, education, and professional networking for a global audience.
# # #