A.Celli starts up winder and packaging line supplied to Softbond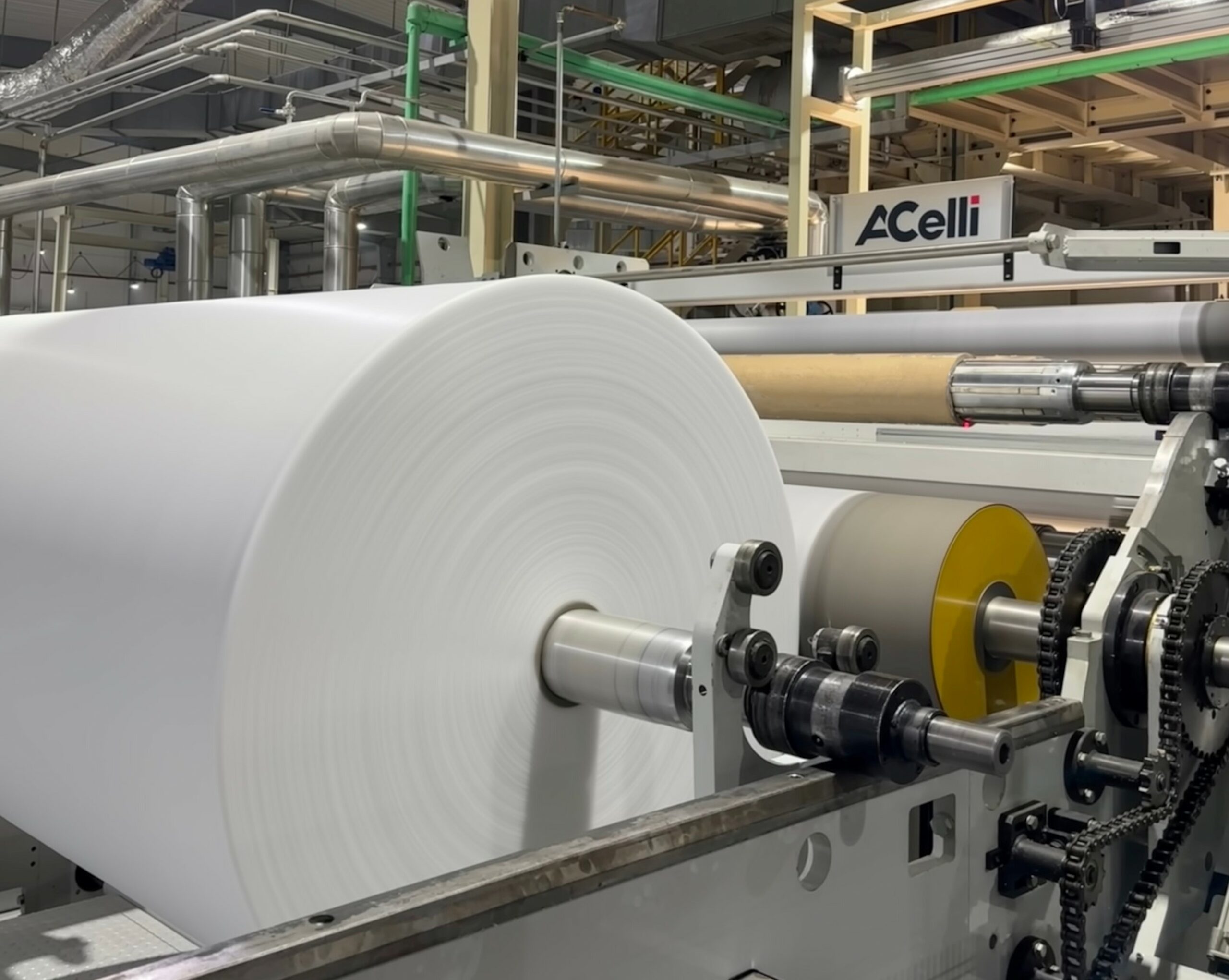 Porcari (LU) Italy, June 29, 2023 – The E-WIND® STREAM winder and the R-WAY® automatic packaging installed at Softbond's plant in Buenos Aires, Argentina, have been successfully started up.
Softbond Nonwovens, an Argentinian leading nonwoven producer and long-time customer of A.Celli, expressed great satisfaction for the solutions provided and signed the acceptance of the equipment following their start-up.
A.Celli scope of supply includes an E-WIND® STREAM master roll winder with a design speed of 400 mpm and a R-WAY® automatic packaging line composed of:
Motorized shuttle trolley on rails for reel transfer from the slitter rewinder unloading table to the packaging area;
V-shaped motorized conveyor belt to facilitate reel sorting;
Weighing station;
Up-ender for the automatic rotation of the rolls from horizontal to vertical orientation;
Radial vertical wrapping machine;
Mr. Alessio Romanelli, Vice President of Softbond, says: "The installation and start-up of the winder and packaging line were seamless, and the performance and efficiency of these state-of-the-art solutions have exceeded our expectations. We appreciate A.Celli's dedication and expertise in developing and delivering products that meet our specific needs. We look forward to continuing our partnership with A.Celli: we are confident that your solutions will continue to enhance our operations and improve our products' quality to the best."
SOFTBOND NONWOVENS – COMPANY PROFILE
Softbond, founded in 1996, is an Argentinian leading manufacturer of a wide variety of spunmelt, spunbond and meltblown nonwovens present in the local and regional markets with multiple production lines. Softbond actually serves numerous industries, such as, hygiene, medical and femcare, but also industrial final applications.