AATCC and Runway of Dreams Foundation Announce the 2021 "Fashion for All" Student Design Competition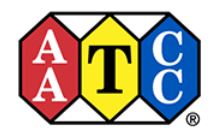 RESEARCH TRIANGLE PARK, NC, USA; LIVINGSTON, NJ, USA, October 22, 2020—Students are invited to showcase their design talents to win cash and recognition by participating in the international 2021 AATCC and Runway of Dreams Foundation Fashion For All Student Design Competition.
The 2021 theme challenges students to create or transform an accessory (bags, belts, jewelry, shoes, etc.) that reimagines fashion and function for people with disabilities. All accessories MUST be textile based!
Students may select any disability, ie. wheelchair users, people with autism, sight impaired, crutch/walker users, people with cerebral palsy, or other challenges.
Accessories could hold medical equipment discreetly while being multipurpose for the user, be a product that functions better for someone based on their disability, make needed equipment more functional and fashionable, etc. (ie. functional features that can help someone be more independent in their daily lives, and/or hold needed items like feeding pumps, insulin pumps, catheters, suction machines, emergency medication, monitors, braces, communication devices, fidgets, or other items.)
Runway of Dreams Foundation will award a minimum of US$5,000 scholarship to the first-place winner. The award will be given at Runway of Dreams Annual Fashion Revolution Gala and Fashion Show in NYC in September 2021. The winner will have the opportunity to showcase their design before the top leaders in the fashion industry.
The competition flyer can be accessed here.
To enter, complete the online submission application.
Winners will be notified May 11, 2021.
About Runway of Dreams Foundation: Runway of Dreams Foundation is a nonprofit
organization that works toward a future of inclusion, acceptance, and opportunity in the fashion
industry for people with disabilities. Through awareness campaigns, adaptive runway shows, wardrobe grants, scholarship programs and college clubs, the Runway of Dreams Foundation is empowering people with disabilities with opportunity, confidence, independence, and style.
About AATCC: AATCC is the world's leading not-for-profit association serving textile professionals since 1921. AATCC, headquartered in Research Triangle Park, NC, USA, provides test method development, quality control materials, and professional networking for members throughout the world.
# # #