AATCC Announces 2022 "Wanderlust" Student Design Competition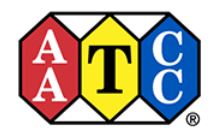 RESEARCH TRIANGLE PARK, N.C., USA, September 13, 2021—AATCC invites students to showcase their design talents to win cash and recognition by participating in the 2022 Concept 2 Consumer® Student Design Competition.
This year's theme asks students to design a sustainable travel wear line that incorporates recycled materials, sustainable manufacturing, and antibacterial and/or odor-control properties.
Entries are due April 5, 2022. Competition guidelines are available on the AATCC website.
Awards:
1st place:
2nd place:
Third Place:
 ADDITIONAL SCHOLARSHIP OPPORTUNITY (US$2,500)
Runway of Dreams Foundation encourages students to focus their design entry on adaptive fashion. Entries that choose to incorporate designs for people with a disability will also be eligible for a US$2,500 award in addition to the prizes listed above. Additional awards from the Runway of Dreams Foundation may be added based on available funding.
Select any disability, ie. wheelchair users, people with autism, sight impaired, crutch/walker users, people with cerebral palsy, or other challenges.
Required to research and present the chosen population's challenges/needs. Entries will not be accepted without documented research.
Only US Citizens are eligible for this scholarship
Only Nongraduating Students are eligible for this scholarship
Entries will be judged based on content, creativity, completeness, thoroughness, and presentation of poster. Winners will be announced by May 31, 2022.
About AATCC: Founded as the American Association of Textile Chemists and Colorists (AATCC), the Association continues to evolve to meet the needs of those in the ever-changing textile, apparel, and materials industries. AATCC has served textile professionals since 1921. Today, the Association provides test method development, quality control materials, education, and professional networking for a global audience.
# # #