AATCC Announces 2022 "Wanderlust" Student Merchandising Competition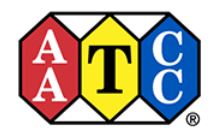 RESEARCH TRIANGLE PARK, N.C., USA, September 14, 2021—AATCC invites students to showcase their merchandising and marketing talents to win cash and recognition by participating in the 2022 Concept 2 Consumer® Student Merchandising Competition.
This year's theme asks students to merchandise a sustainable travel wear line that incorporates recycled materials, sustainable manufacturing, and antibacterial and/or odor-control properties.
Entries are due April 21, 2022. Competition guidelines are available on the AATCC website.
Students can enter the contest individually or work in teams.
Awards:
Team entries will divide the prize among all members.
1st place: US$1000 from AATCC
2nd place: US$750 from AATCC
3rd place: US$250 from AATCC
Entries will be judged based on content, creativity, completeness, thoroughness, and presentation of poster. Winners will be announced by May 31, 2022.
About AATCC: Founded as the American Association of Textile Chemists and Colorists (AATCC), the Association continues to evolve to meet the needs of those in the ever-changing textile, apparel, and materials industries. AATCC has served textile professionals since 1921. Today, the Association provides test method development, quality control materials, education, and professional networking for a global audience.
# # #