AATCC Announces J. Crew is Sponsoring the 2021 Concept 2 Consumer Student Merchandising Competition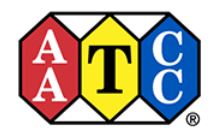 RESEARCH TRIANGLE PARK, N.C., USA, March 8, 2021—AATCC is excited to announce J.Crew is now sponsoring the 2021 Concept 2 Consumer® Student Merchandising Competition.
The 2021 AATCC Concept 2 Consumer® Student Merchandising Competition is a poster competition that will allow students the opportunity to demonstrate their skills in business, marketing, and merchandising.
The first-place winning entry will be awarded a monogrammed J. Crew signature tote and a prestigious mentorship/apprenticeship with a J.Crew merchant team member.
This year's theme, Fashion Evolution, showcases AATCC's Centennial—the Association's 100th Birthday!  The theme for AATCC's Centennial celebrations is "Celebrating a Century—Focused on the Future!"
Fashion Evolution will mirror that theme. From the 1920s, when AATCC was founded, to the present day, students will be asked to choose a decade from the last 100 years and market reinvented fashions for the 2020 decade focusing on one or more of the following:
fit/sizing for various body types
sustainable fashion
personal protection
new textile materials/technology
Students will be asked to:
Develop and describe the marketing plan and merchandising plan and products for an integrated apparel line.
Research one chosen decade and related apparel products from that time period.
Describe a reinvented fashion for the 2020 decade, incorporate a focus area that creates a modern approach.
Consider how the selected focus area makes the apparel line more relevant or marketable today.
Explain how the product line is unique.
Describe what aspects from the selected decade were chosen and what in your product line makes them reinvented for the future.
Entries are due April 20, 2021. Competition guidelines are available on the AATCC website.
Students can enter the contest individually or work in teams.
Awards:
Team entries will divide the prize among all members.
1st place: US$1000 from AATCC, J.Crew monogrammed tote and mentorship/apprenticeship with a J.Crew merchant team member, and US$300 from Farhan Patel
2nd place: US$750 from AATCC
3rd place: US$250 from AATCC
Entries will be judged based on content, creativity, completeness, thoroughness, and presentation of poster. Winners will be announced by May 31, 2021.
About AATCC: AATCC is the world's leading not-for-profit association serving textile professionals since 1921. AATCC, headquartered in Research Triangle Park, NC, USA, provides test method development, quality control materials, and professional networking for members throughout the world.
# # #