AATCC Announces Speakers for Antibacterial & Odor Control Conference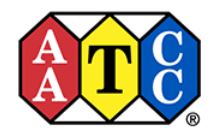 RESEARCH TRIANGLE PARK, NC, USA, August 13, 2019—Please join AATCC for the upcoming conference—Antibacterial & Odor Control: Marketing & Technology Advancements—a deep exploration of the key aspects of the antibacterial and odor control textile industry. Conference sessions will focus on regulations and consumer marketing claims, novel technologies geared towards reducing pathogenic bacteria on medical/healthcare textiles, and sustainability of odor control chemistries—an important component of our industry now and into the future.
The final two sessions will tackle the testing front. One will explore the current state of odor control efficacy testing and the tremendous task of determining which chemistries work and which do not. In the last session, members of AATCC Committee RA75, Evaluation of Materials and Products for End Use Performance, will present the results of an industry-wide survey designed to capture the state-of-knowledge and the state-of-technology (particularly in testing) in the antibacterial/odor control and textile industries and host a forum for discussion.
 Confirmed presentations and speakers include:
Federal Regulation of Treated Articles—John Hebert, EPA
Marketing Impacts EPA Registration/Testing Requirements: Are You Stepping Over the Line—Rhonda Jones, Scientific & Regulatory Consultants Inc.
Antimicrobial Effectiveness Testing of Solid Wound Dressings Combined with Drugs—Brandon Kitchel, FDA
Biologically Derived Antimicrobials for Textile Applications—Avni Argun, Giner Inc.
Combating Candida auris: A Global Fungal Threat to Vulnerable Patients—Jillian Vocke, Medline Industries
Role of Antimicrobial Textile in Fight Against Hospital Acquired Infection (HAI)—Shazia Siddiqui, NAMSA
Moving Cotton into the 21st century: Antimicrobial Textiles—Jasmine Cox, Gaston College
Reducing Water Use and the Carbon Footprint of Textile Maintenance Through Odor Control—Jim Krueger, International Antimicrobial Council
A Green Wardrobe: Communicating A Sustainability Message at Retail—Speaker from Blink
Sustainability Beyond Manufacturing & Logistics—Rick Basinger, 1888 Mills LLC
Global Antimicrobial and Anti-Odor Performance Testing Standards—Robert Monticello, International Antimicrobial Council
Body Odor and Clothing—Is Your Product Ready for the Fight?—Ben Mead, Hohenstein Group
Odor in Textiles—Understanding the Whole Picture from a Testing Perspective— Bryan Ormond, North Carolina State University, Wilson College of Textiles
Sensory Evaluation Methods for Measurement of Odor Reduction in Textiles—Michael McGinley, St. Croix Sensory Inc.
The Highs and Lows of Using Human Subjects in the Assessment of Textile Odor—Rachel McQueen, University of Alberta
The conference will be held October 16-17, 2019 at the Sheraton Imperial Hotel, Research Triangle Park, NC, USA.
Individual and Corporate AATCC members registering on or before October 1 pay US$580 (nonmembers pay US$865). Registration includes luncheons, breaks, a reception, and a copy of all available presentations. After October 1, the registration fee increases to US$630 for AATCC members (nonmembers payUS$915).
For program updates and to register visit https://www.aatcc.org/evnt/conferences/antimicrobial-odor/
About AATCC: AATCC is the world's leading not-for-profit association serving textile professionals since 1921. AATCC, headquartered in Research Triangle Park, NC, USA, provides test method development, quality control materials, and professional networking for members in about 50 countries throughout the world.
# # #