AATCC Announces Student Chapter Award Winners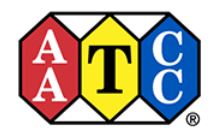 RTP, NC, April 12, 2022 – Every year, AATCC student chapters name a graduating senior to be recognized for academic achievement and contribution to the chapter, school, and society. This year AATCC presented each chapter award recipient with a certificate, copy of the book Color Vision and Technology, and an official AATCC graduation cord. Awardees also receive one year of free membership in AATCC as they start their careers.
Fashion Institute of Technology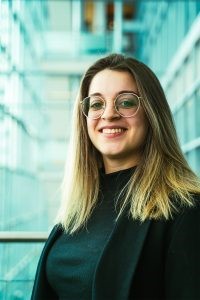 Jessica Trippiedi began her career at FIT in 2017 with a degree in Technical Design and minor in Ethics & Sustainability. While working in the industry, Trippiedi witnessed the negative effects of fast fashion and decided to re-enroll at FIT to pursue a bachelor's degree in Textile Development & Marketing (TDM) with a focus on textile science and entrepreneurship. Her goal is to find a solution for the second most polluting industry at its source.
Trippiedi is currently the Events Coordinator for the AATCC FIT student chapter. As a student chapter officer, she has increased student memberships and visibility for the chapter. She is a recipient of the Fibrous Materials Scholarship and was a second-place finalist for the AATCC "Pitch It to Win It" competition. Recently, Trippiedi has been nominated by her professors to be accepted into the 2022 MITxFIT Workshop sponsored by the Advanced Functional Fabrics of America (AFFOA).
She is utilizing her studies from the TDM program to co-found her next venture in the femtech space; her motto is to protect our two homes: our bodies and our planet. By reimagining the female period experience, she has created a natural alternative pain relief solution that is designed for all menstruators. Fabricated in the TDM labs, within four short months she has created a testable prototype. Throughout this past fall semester, she has traveled and presented at multiple pitch competitions, while representing FIT and showcasing her expertise within the industry.
Georgia Institute of Technology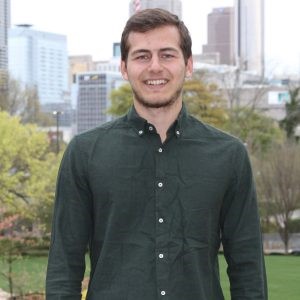 Alp Kulaksizoglu is studying Materials Science and Engineering—Polymer & Fiber Materials at the Georgia Institute of Technology (Georgia Tech). Kulaksizoglu has kept a 4.0 GPA and received Faculty Honors every semester at Georgia Tech while undertaking multiple research assignments in a voluntary role. He has completed a Minor in Computational Data Analysis and received the Hightower and Stribling Scholarships from the School of MSE at Georgia Tech.
Kulaksizoglu is a staff leader at GA Techs Materials Innovation and Learning Laboratory (MILL), A member of MSE's student organization and created a School Canvas website, M5. He also started an "MSE at Georgia Tech" LinkedIn group, with over 150 members, to help students, faculty, and staff expand their networks
Oregon State University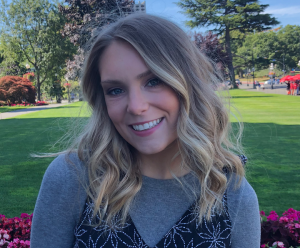 Rylee Moore will graduate with a Bachelor of Science in Apparel Design. A transfer student to Oregon State University, she overcame first-year challenges with determination and persistence. She recently completed a competitive summer internship with a national corporation where she excelled in her role. Moore is also a Teaching Assistant in the School of Marketing, Analytics & Design.
For more than two years, Moore served as the Chair of the AATCC Student Chapter at Oregon State University and has been a champion for the club. Moore is a gracious leader who kept the chapter organized and accessible during the Covid-19 pandemic. During the first year of the pandemic, the university went remote, and all in-person activities were canceled. It was unclear how the chapter would operate. However, under Moore's leadership, the chapter thrived. In place of the planned in-person fashion show, Moore initiated the creation of a digital look-book for the apparel student designs. The chapter organized guest speakers from the industry who spoke on topics related to sustainability, movie collaborations, and New York designers' calendars. As the remote work period extended, Moore hosted numerous activities and produced a second look-book. The chapter is now working on bringing back the spring fashion show. Moore has earned the respect of faculty for her dedication and outreach. Moore is a College of Business Student Leader for the AATCC chapter and apparel design students. She hosts information sessions, events, and attends all welcoming programs for new and transfer students into the college. Her tireless energy, optimism, and cheerfulness has kept the AATCC chapter vibrant and growing with new memberships.
University of Delaware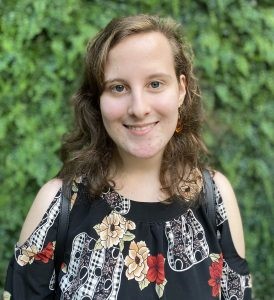 Michelle Yatvitskiy has dedicated herself academically as a research scholar in the Department of Fashion and Apparel Studies working on a variety of impactful research. She participated in Summer Scholars and worked with faculty member Adriana Gorea on researching how 3d software like Clo3D software can help designers in visualizing, developing, and communicating design details of a seamless knitted garments. She participated as student researcher in a collaborative project with the chemical engineering and athletics department where she aided in designing, patterning, and sewing a glove prototype with new STF padding for the UD football to improve impact performance. Lastly, over the past year, she worked with faculty members Kelly Cobb and Huantian Cao on reclaiming the value of end of use cotton products by creating textiles and products from post-consumer textile waste using tufting, weaving, felting, quilting, and knitting techniques.
Yatvitskiy has been part of the AATCC Student Chapter since 2018, when she was part of a group of freshman designer majors that worked together to rekindle the student chapter. They collaborated on recreating the constitution, creating budgets, and recruiting new members. Yatvitskiy served as treasurer for three years where she created budgets, secured funding, and performed any of the monetary transactions. However, she went above and beyond her role and actively participated in planning and hosting many of the AATCC events like a group tufting workshop and many guest speaker events. This fall, Yatvitskiy helped plan and led an AATCC student felting workshop, demonstrating how to use the felt loom and helping participants create their own felted wall art.
Virginia Tech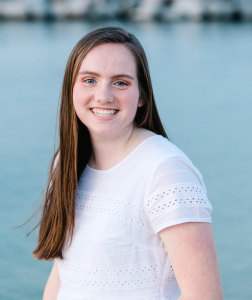 Emmy Alvis is a Fashion Merchandising and Design major and minoring in Event and Experience Management at the Virginia Polytechnic Institute and State University (Virginia Tech). She is the President of the AATCC Virginia Tech Student Chapter and plans meetings and chapter events, and recruits new members. She served as Director of Programming for her dorm freshman year. Alvis' approachable and friendly personality made her the perfect candidate to get other students involved in activities, while her organized manner made her the perfect candidate to plan programs. She also joined the Fashion Merchandising Society her freshman year.
Alvis enrolled in Introduction to Textiles and Apparel Textiles Laboratory courses and was outstanding in identifying the structures and properties of textile components. She was invited by faculty advisor Jessie Chen-Yu to serve as a teaching assistant (TA) in the Apparel Textile Lab. She was a responsible, trustworthy and diligent TA with good knowledge and attitude. Her work is always completed on time with high quality. Ranked second out of thirty students, maintaining a 3.98 University GPA, Alvis also balanced intramural sports and campus ministry along with her full class schedule. She is talented, tough, and laser-focused.
North Carolina State University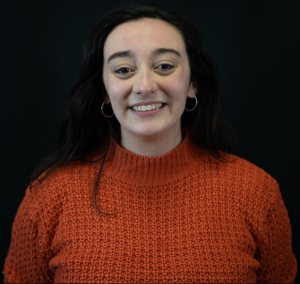 Molly Pruett is a Polymer and Color Chemistry major at the North Carolina State University (NCSU) Wilson College of Textiles. She consistently performs at or above her peer group in her coursework in the polymer and color chemistry program.
Pruett is currently the President of the AATCC NCSU Student Chapter, but has served in multiple roles with the chapter. Leading a student organization can be challenging during ideal circumstances, but even more so with everything needing to be virtual. Over the last year, she worked diligently with the other students to ensure that the chapter continued to meet regularly in a virtual capacity due to the ongoing pandemic.
Congratulations to all of the winners this year! AATCC looks forward to seeing the bright futures ahead of you.
Being a student member of AATCC you get a discounted membership rate and access to tons of resources like AATCC grants and scholarships! If you would like to join at student chapter of AATCC, please visit https://aatcc.org/join/ to find a chapter near you!
About AATCC: AATCC is the world's leading not-for-profit association serving textile professionals since 1921. AATCC, headquartered in Research Triangle Park, NC, USA, provides test method development, quality control materials, and professional networking for members in about 50 countries throughout the world.