AATCC Committee Updates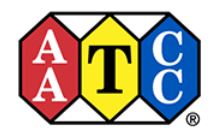 RTP, NC, February 16,2023 – As an international standards body, AATCC follows the Principles for the Development of International Standards, Guides and Recommendations defined by the World Trade Organization (WTO). The first of these principles is Transparency—keeping members and the industry informed of standards-related projects.
AATCC research committees meet at least twice per year to develop and update textile standards, plan educational events, and share information. Following those meetings, AATCC publishes a status report on all open projects. The latest report is now available for view or download at www.aatcc.org/join/#committees.
View AATCC committee projects at www.aatcc.org/join/#committees.
Stain Resistance
There are several new test methods in development. The RA56 Stain Resistance Test Methods committee is working on two new projects. One working title is Stain Release: Household Soil Release Method. This method will help users evaluate residual staining after laundering. Based on AATCC TM130 for oily stains, the new method includes options for a variety of common solid and liquid soil materials including red wine and ketchup. Is there a stain that causes headaches for your end consumer? Join the committee and make sure the new method reflects your needs. The RA56 committee is also working on a spot cleaning protocol since not all textiles or soils are suitable for home laundering.
New Pool Chemicals
AATCC RA23 Colorfastness to Water Test Methods is creating a test method for evaluating colorfastness of textiles used in brominated water. While pools and spas have traditionally been sanitized using chlorine, bromine has become a popular alternative, particularly for spas and hot tubs maintained at high temperatures. Since dyes react differently to these chemicals, it is important to ensure swimsuits maintain their color in both chlorinated and brominated water environments.
Reviews
Some of the open projects are simply reviewing existing standards. Each test method or procedure is reviewed at least once every five years to ensure it reflects current materials and technology, meets format guidelines, and contains no outdated references.
Other Projects
Research committees address everything from color to conductance. There are even committees devoted to emerging issues and correlating lab results to end use performance. Visit the AATCC website to see what's in process and attend the upcoming meeting to suggest new projects.
Register for (free) AATCC Research Committee Meetings May 16-18 at www.aatcc.org/aatcc-events/research.
Meetings
In the spirit of transparency and openness (another of the WTO principles), AATCC research committee meetings are open to all. There is no fee to attend online or in person. Attending in person offers additional opportunities to meet with colleagues and industry experts, but a virtual option is available to ensure discussions include all interested parties. Your insights and opinions are an important part of what makes AATCC test methods and procedures some of the best in the world.
AATCC Spring Research Committee Meetings
May 16-18
Research Triangle Park & virtual (Teams)
www.aatcc.org/aatcc-events/research
Take the Lead!
AATCC research committees are a great place to learn AND to share your expertise. Consider volunteering to lead a task group, chair a committee, or take notes as secretary. All provide great leadership experience for you and ensure standards work continues to benefit the whole industry and the consumers who use textile products. To volunteer or learn more about the available roles, contact AATCC Technical Director Erika Simmons at simmonse@aatcc.org.
AATCC connects the global textile community to empower an innovative, informed, and sustainable future. Headquartered in Research Triangle Park, NC, USA, AATCC has provided standards development, testing materials, educational resources, and professional networking to the global textile industry for more than a century.