AATCC Committees Address New Research and Technology in Textile Testing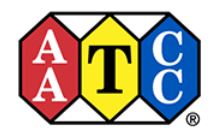 RTP, NC, April 28, 2020 – AATCC research committee meetings are the ideal opportunity learn about new projects and share your perspective. As always, meetings are free and open to all. More than 30 committees address technology and standards for all aspects of the global textile industry. Many of the current projects are focused on increasing sustainability and circularity.
RA100 will review its recently-published standard for "microfiber" fragment shedding in laundering.
RA61 Chair Renuka Dhandapani says the Appearance Retention committee is forming a task group to consider energy-efficient alternatives to fluorescent light sources.
Miranda Klaas, chair of RA59 Fibrous Test Materials, will continue discussion of challenges in pilling evaluation and introduce a monograph on selection and use of multifiber fabrics.
RA56 Chair Suzanne Holmes is looking for input on proposed methods for evaluating stain resistance to household soils.
John Crocker and Shawn Meeks, the officers of RA33 on Atmospheric Contaminants, are leading efforts to align test methods and implement control materials for AATCC TM23 and TM164.
More projects are listed at the bottom of the page at https://aatcc.org/join/#committees.
Your ideas are welcome! Bring suggestions to the meetings or contact officers in advance to get on the agenda.
AATCC Spring 2022 Research Committee Meetings
Note: All meetings are virtual; times indicated are Eastern Daylight Time.
Note: Additional committee meetings will be co-located with ASTM D13 meetings June 12-15 in Seattle, WA, USA.
Tuesday May 10
8:45 – 9:25am
RA32 Static Electricity
RA45 Finish Analysis
9:30 – 10:10am
RA113 Emerging Issues
RA38 Colorfastness to Crocking
10:15 – 10:55am
RA88 Home Laundering
RA49 Insect Resistance
RA43 Professional Textile Care
11:00 – 11:40am
RA56 Stain Resistance
RA24 Fiber Analysis
RA109 Flammability
1:15 – 1:55pm
RA100 Global Sustainability
RA31 Antimicrobial Activity
RA33 Colorfastness to Atmospheric
Contaminants
2:00 – 2:40pm
RA100 Global Sustainability (continued)
RA87 Applied Dyeing and Dyes
RA59 Fibrous Test Materials
2:45 – 3:25pm
RA60 Colorfastness to Washing
RA103 Spectroscopic Technologies
3:30 – 4:10pm
RA34 Preparation
RA112 Thermal Analysis
5:30 – 8:00pm
C2 Executive Committee on Research*
Wednesday May 11
8:45 – 9:25am
RA63 Water Resistance
RA75 Evaluation For End Use
Performance
RA23 Colorfastness to Water
9:30 – 10:10am
RA114 Moisture Management
RA89 Hand Evaluation
RA61 Appearance Retention
10:15 -10:55am
RA42 Dimensional Changes
RA80 Printing Technology
RA36 Color Measurement
11:00 – 11:40am
RA50 Lightfastness & Weathering
RA104 Garment Wet Processing
1:00 – 2:25pm
Rising Professionals Interest Group
Materials Interest Group
2:30 – 3:55pm
Chemical Applications Interest Group
4:00 – 5:25pm
Concept 2 Consumer Interest Group
5:30 – 6:30pm
C3 Technical Committee on Research
6:30 – 6:45pm
C2 Executive Committee on Research*
Thursday May 12
9:00am- 12:00pm
C1 Board of Directors*
* Closed meeting (committee members will receive invitation by email)
Interest Groups
AATCC interest groups will host speakers on Wednesday, May 11.
Chemical Applications: Optimizing Finishing Productivity & Quality, Ben Triplett & Scott Bowers, Texpro
Concept2Consumer: Resurrecting Fashion—Digitalization and the Path Forward, Keith Hoover, Black Swan Textiles
Materials: Digital Material Physics for 3D Design, Jan Beringer, Hohenstein
Rising Professionals: to be announced
The newest interest group for Rising Professionals will meet for the first time in May. The group is not just for recent graduates, but for anyone who can use help navigating career development and leadership opportunities in the textile industry.
ASTM Co-Location
A few of the active AATCC committees will not meet in May. Instead, they will meet alongside related ASTM D13 subcommittees at the ASTM June Committee Week. You can join these meetings in person or remotely. Committee leaders look forward to increased productivity by having all the experts in the same place and reducing overlapping agenda items. The groups will co-locate again in the Fall as part of AATCC's committee meeting week.
AATCC/ASTM D13 Spring 2022 Co-Located Meetings
Note: All meetings are hybrid (in-person and virtual); times indicated are Pacific Daylight Time.
Note: Register for in-person or remote meetings at https://member.astm.org/meeting.
Monday, June 13
AATCC
ASTM
8:00am – 4:00pm
RA57 Floor Covering
D13.21 Pile Floor Coverings
8:00 – 9:30am
C2-S1 International Test Methods
D13.99 Coordination Committee for ISO & Foreign Textile Standards
8:30 – 10:30am
RA106 UV Protective Textiles
D13.65 UV Protective Fabrics and Clothing
10:00-11:00am
C2-S4 Joint AATCC/ASTM D13
D13.96.01 ASTM/AATCC Liaison Task Group
10:30am – 1:30pm
RA111 Electronically-Integrated Textiles
D13.50 Smart Textiles
Tuesday, June 14
8:00am – 3:00pm
RA109 Flammability
D13.52 Flammability
Don't miss out on your opportunity to attend these meetings and make an impact on the textile industry! You can get more information and register at www.aatcc.org/aatcc-events/research/
About AATCC: AATCC is the world's leading not-for-profit association serving textile professionals since 1921. AATCC, headquartered in Research Triangle Park, NC, USA, provides test method development, quality control materials, and professional networking for members in about 50 countries throughout the world.