AATCC Committees Invite Participants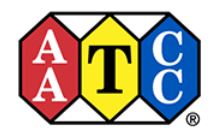 RTP, NC, April 4, 2023 – Members are the lifeblood of everything AATCC does and committees are where the work gets done. All members (and even nonmembers) are welcome to be part of the process during Spring committee weeks! Meetings and all associated activities are free.
Administrative Committee Meetings
April 13-14, 17-18
www.aatcc.org/admin
Research Committee Meetings
May 16-18
www.aatcc.org/aatcc-events/research
Administrative Meetings
AATCC administrative meetings use a completely virtual format. Participants can join from anywhere to help plan AATCC conferences, publications, membership campaigns, and more. Or just get a preview of what's coming in the next year! A full schedule of meetings is available online.
Research Meetings
Research committees develop and update the AATCC test methods and procedures recognized and used around the world. Ideas for new methods and revisions are always welcome. Besides working directly on the technical or editorial details of test methods, attendees make and renew professional connections with fellow members. Those who attend in person have opportunities to network over lunch or at an evening reception. This year, lunch is free!
The research committee meetings are held in a hybrid format to allow maximum participation. In-person meetings are held at the AATCC Technical Center in Research Triangle Park, NC, USA. Register for virtual or in-person attendance online. Hotel and shuttle details as well as detailed schedule are also available online. Some of the featured events of research committee week are listed below.
Welcome Reception
May 16, 9:00 – 9:25 am
AATCC updates and introductions. If you are new to the AATCC committee meetings – or still have questions – join staff and key officers for an informal overview of what to expect, what to do, and who to ask.
Lunch at the Technical Center
May 16 & 17, 11:40 am – 1:00 pm
Join colleagues and friends for a free and convenient lunch. Vegetarian options are available.
Networking Reception
May 16, 5:00 – 6:00 pm
The evening social event is back! Registration includes one drink ticket and light hors d'oeuvres.  A cash bar is also available. The reception is at Hotel Hyatt House, with a shuttle available from the Technical Center at the conclusion of Tuesday's meetings.
Technical Committee on Research Meeting
May 17, 3:15 – 3:55 pm
The Technical Committee on Research (TCR) meeting includes a brief report from each committee—a great way to catch up on anything you missed.
AATCC connects the global textile community to empower an innovative, informed, and sustainable future. Headquartered in Research Triangle Park, NC, USA, AATCC has provided standards development, testing materials, educational resources, and professional networking to the global textile industry for more than a century.