AATCC Dedicates Library to Former Executive Vice President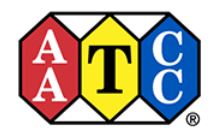 RTP, NC, August 30, 2022 – As AATCC's Executive Vice President for more than 20 years, John Y "Jack" Daniels was often found in the Technical Center library researching changes to a test method, corporate members from the 60s, or foundational articles on reactive dyeing. In November 2022, that library will be named in his honor at a public ceremony.
The dedication will be a special feature of AATCC's Fall research committee meeting week. Meetings kick off with four Interest Group speakers on Monday, November 14 and continue with research committee meetings and receptions on Tuesday and Wednesday. The library dedication will be just before the lunch break on Tuesday. All are welcome to gather in the AATCC Council Room for the unveiling of a door plaque and brief speeches. After the ceremony, attendees can socialize over lunch from on-site food trucks. 
AATCC Library Dedication
Tuesday, November 15
11:40-11:55 am ET
AATCC Technical Center, Research Triangle Park, NC, USA
A few years after Daniels' retirement, 15 past and current Presidents of AATCC came together to recommend recognizing his contribution to the Association by renaming the Technical Center library. They felt the library was a particularly fitting tribute. During Jack's tenure as Executive Vice-President, he has been a staunch supporter and advocate of the Association and a student of the historical information and documents retained by AATCC. The move was approved by the AATCC Board of Directors in May. In 2021, the library was reorganized to highlight some of the AATCC history that Daniels so knowledgeably and proudly shares with friends and colleagues. There are displays devoted to the stories behind the Olney Medal, the Colour Index, the AATCC Technical Manual, and more. More than ever, visitors to the library can share in Daniels' passion for history and the legacy of AATCC. As the Presidents said in their recommendation, "We believe Jack's leadership, contribution, and promotion of the Association is immeasurable and merits this recognition."
To join the celebration, register for Research Committee Week. All events, including the library dedication, are free to attend. Members, non-members, and friends are all welcome. The ceremony will be short, so plan to arrive early. Parking and transportation details are provided online.
If you are traveling to attend this year's AATCC Research and Interest Group Meetings, a hotel block has been reserved for you to book with. Discounted daily rates of $129.00 are available at the Homewood Suites by Hilton Raleigh – Durham AP/Research Triangle, 4603 Central Park Drive, Durham, NC  27703, USA
Click HERE to reserve your stay or contact the hotel directly at +1 919.474.9900 and mention the AATCC Meetings.
About AATCC: AATCC is the world's leading not-for-profit association serving textile professionals since 1921. AATCC, headquartered in Research Triangle Park, NC, USA, provides test method development, quality control materials, and professional networking for members in about 50 countries throughout the world.