AATCC Foundation 100 for 100 Campaign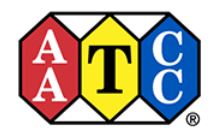 RESEARCH TRIANGLE PARK, N.C., USA, January 14, 2020 — In November 2021, AATCC will celebrate its 100th anniversary! To mark this auspicious occasion, AATCC Foundation launched the 100 for 100 Endowment Campaign with the goal of endowing scholarships and fellowships worth at least $100,000 per year.
Beginning this January, the first 100 individual donors who contribute $100 or more to AATCC Foundation will receive a beautiful gold AATCC Foundation pin in appreciation of their donation.
Donate online at www.aatcc.org/fnd/donate. You can contribute to the general Foundation fund or specify a scholarship to support.
Donations to the Connelly/Perkins and the Grady, Hauser, Houser, Daniels Graduate Fellowships will be matched through May 31, 2020. Donations to these fellowships make twice the impact!
AATCC Foundation encourages and supports students pursuing programs and degrees towards careers in textile-related fields. Support includes undergraduate scholarships, graduate fellowships, and research grants in design, merchandising, textile chemistry, material science, and other related fields. Students can apply for more than 15 different scholarships from one simple online application.
 Celebrate the rich history of AATCC and the textile industry by supporting the future. Donate to AATCC Foundation and wear your pin proudly.
To get updates on AATCC Foundation scholarships and fundraising campaigns, subscribe to one or all the AATCC newsletters at https://mailchi.mp/aatcc/subscribe. You can also follow AATCC on social media.
For a photo of the AATCC Foundation Pin, please visit: https://www.aatcc.org/2019-foundation-pin/
About AATCC: AATCC is the world's leading not-for-profit association serving textile professionals since 1921. AATCC, headquartered in Research Triangle Park, N.C., USA, provides test method development, quality control materials, and professional networking for members in about 60 countries throughout the world.
About AATCC Foundation: Established in 1997, AATCC Foundation Inc operates to further the charitable mission of the Association, promoting the science and knowledge of textile design, coloration, materials, processing, and testing through research and education. AATCC Foundation Inc seeks ways to develop and promote quality standards throughout the world.
The AATCC Foundation is organized and operated exclusively for charitable purposes and is classified by the US Internal Revenue Service as a 501(c) (3) organization. Your contribution to the AATCC Foundation Inc. may be tax deductible. (Financial information about this organization and a copy of its license are available from the NC State Solicitation Licensing Section at +1 888 830 4989. The License is not an endorsement by the State of NC.)
# # #