AATCC Foundation Announces Final Scholarship Recipients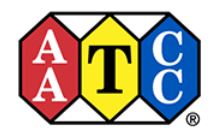 RTP, NC, July 22, 2022 – Each year, the AATCC Foundation recognizes a new group of students who were selected to receive AATCC Foundation scholarships. This year, 26 recipients were awarded more than $90,000 in scholarship and fellowship funds for fall 2022 and spring 2023 semesters.
If you would like to fund a scholarship and make your mark in textiles, please visit https://members.aatcc.org/store/foundation/1330/ to donate!
AATCC Foundation is proud to introduce the last of this year's scholars:
AATCC Foundation Kanti and Hansa Jasani Family Textile Scholarship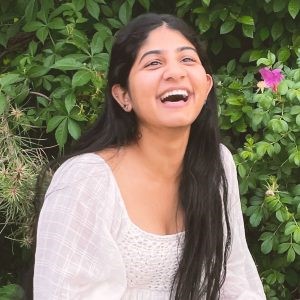 Avanti Subramanian
I would like to express my sincerest gratitude to the Jasani family and to the AATCC (review) committee. I'm a textile print designer with a focus in sustainability, currently pursuing my master's degree from Thomas Jefferson University. I like telling stories, and what I create will eventually hold the essence of my stories. I love painting, doodling, embroidery, and taking a quick nap whenever I can! I worked as a print designer for a couple of years in India and moved to the US in 2021. Living in countries with such varied cultural backgrounds really opened up my world of design. I met new people, saw new cities, experienced my first snowfall, and it's been a beautiful journey. I believe that creation via collaboration is a unique way to push creative boundaries. The interdisciplinary approach helps look at textile design in new and unknown ways. Being an international student, receiving this scholarship not only helps with finances and visa status, but also makes me believe in and pursue my field of interest in textiles and print design. The scholarship encourages me to broaden my knowledge and grow as a person. It will allow me to seek answers, and craft solutions that can impact the world around me slightly better. I hope to work with companies that have a great work culture and make beautiful meaningful designs that impact our community in a better way. Eventually, I would like to work and create a positive change in the craft communities in India with all the experience and learning I gain from my time here.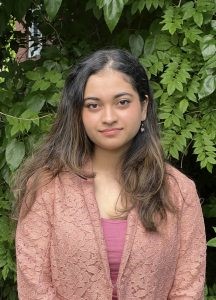 Swagata Nag
I am a current graduate student at the Wilson College of Textiles at NC State University. I am pursuing my Masters in Textile Engineering. I think I have worked hard all year in order to receive this scholarship and it will benefit greatly with financial aid. Getting this scholarship is a great honor for me as it indicates that I am seen as having made good strides and have the potential for a successful future in the textile industry. I am hopeful that with my graduate degree I will be able to pursue a career in textile product development and make a significant contribution to textile supply chains.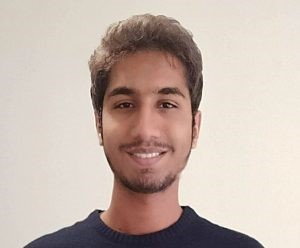 Kush Ramkishor Tiwari
I am an MSc Textile Engineering graduate student at Wilson College of Textiles at NC State University, and I'm currently in my second semester. I plan to pursue a career in textile and material product development. This scholarship helps reduce my out-of-pocket expenses, which allows me to focus on my studies and participate in extracurricular activities. Without this scholarship, I would need to work another part-time job to cover the cost of rent and books. Thank you again for your generosity.
AATCC Foundation Delaware Valley Section Scholarship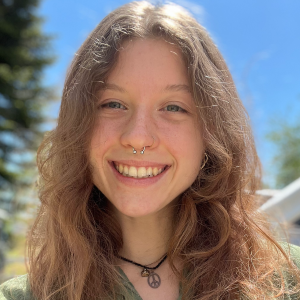 Ashley Clark
I am a rising sophomore at Thomas Jefferson University in Philadelphia, PA working towards my Bachelor of Science in Textile Design. Being from a small town in Connecticut, coming to Jefferson has brought a world of opportunity! At school, I am progressing through the curriculum for textile design, learning about knit, weave, and print design. I am also involved in two research projects: I work with one of my professors, Becky Flax, researching bacterial cellulose material. Additionally, I work with Dr. Ron Kander and his group on a project striving to blend hemp fiber waste from Pennsylvania farms with PLA plastic to create a profitable material. These two projects reflect the more science and material-based path I hope to take with my textile education. I plan to pursue a master's degree related to Textile Engineering and Materials Science, to research bio-based alternatives to traditional textiles, primarily focused on the apparel industry. I am genuinely interested in the full spectrum of design fields, but feel most drawn to explore materiality through textiles. Receiving the AATCC Foundation Delaware Valley Section Scholarship will support me through my second year of undergraduate education, ultimately aiding my progress towards the future I aspire to achieve. Not only that, but it will help keep me connected with groups like AATCC which will increase my knowledge on related topics. I am tremendously grateful for this scholarship and look forward to the many plant-based paths my education and career take me!
AATCC Foundation NCTO Paul T. O'Day Scholarship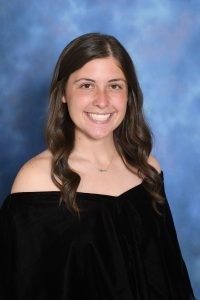 Abigail McBee
I am honored and beyond grateful to be receiving this scholarship! I just graduated from Gaffney High School for the 2022 school year as Valedictorian. My next steps will be at Gardner-Webb University where I plan to major in Computer Science and possibly minor in Business. Watching my dad work in the fiber industry opened my eyes to the many opportunities it held. During my time in college, I plan to explore the many opportunities within the textile/fiber industry and hopefully find the one that suits me. Ultimately, my desire is to work somewhere where I am able to innovate and make people's lives better. Receiving this scholarship is beyond beneficial in helping me to do that. Thanks to this scholarship, my first year of college is paid for and my subsequent years are getting closer. I will now be able to focus on my studies rather than worrying about having to help my parents cover the financial burden of college. I am so thankful for AATCC Foundation and its generosity! I hope to one day be able to give back and help other students achieve their educational and career goals just like the Paul T. O'Day Scholarship is helping me to do.
AATCC Foundation Corporate Member Scholarship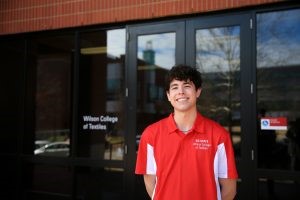 Victor Alvarez Valverde
I am a rising junior in Textile Technology with a concentration in supply chain management at North Carolina State University. This scholarship means a lot to me as my father has worked for HanesBrands for 30 years in different parts of the world, including Costa Rica, El Salvador, and North Carolina. His involvement with Hanesbrands is an inspiration to me as I look to find an innovative perspective to bring to the textile industry. Currently, I aspire to work in either supply chain or product development for a sportswear company such as Adidas, Nike, or Patagonia. Huge thanks to the AATCC for awarding me this scholarship!
To learn more about each individual scholarship, please visit https://www.aatcc.org/foundation/#grants. Congratulations to all of this year's recipients!
About AATCC Foundation: The AATCC Foundation Inc was founded in May 1997 to further the charitable mission of AATCC. The foundation is organized and operated exclusively for charitable purposes and is classified by the US Internal Revenue Service as a 501(c)(3) organization.