AATCC Interest Groups Host Free Lecture Series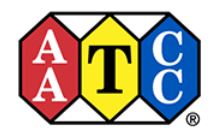 RTP, NC, February 9, 2023 – Whether you're interested in textiles for outer space or the inner workings of AATCC, there's an upcoming presentation for you. AATCC Interest Groups are hosting monthly presentations on a variety of topics. All meetings and recordings are available exclusively to AATCC members at no cost.
Not a member yet?
Join at https://members.aatcc.org/4DCGI/join/intro.html
February 2023
February 21, 2pm ET
The AATCC Materials interest group presents Space Textiles with Karl Aspelund. Long-duration space exploration requires rethinking how we design and use textiles and textile products. As "circular economies" become a buzzword on an ecologically deteriorating Earth, long-duration space exploration may serve as a model for solutions. Aspelund will explore some basic needs of a circular textile ecosystem on a multi-generational starship and consider the transferable solutions that would directly benefit communities on Earth.
Aspelund is Chair and Associate Professor of Textiles, Fashion Merchandising and Design at the University of Rhode Island as well as Visiting Associate Professor of Ethnology at the University of Iceland. He has performed extensive research on long-duration spaceflight and authored several books on design and design theory.
Register online to join the live meeting and ask questions about textiles for space or circularity on Earth.
Upcoming
The next Materials interest group event will be in October, featuring a speaker from Modern Meadow discussing Innovative Protein Fibers. Watch www.aatcc.org/calendar or subscribe to AATCC News for updates.
The Chemical Applications interest group will host online meetings with industry speakers in March and September.
Concept 2 Consumer will meet in person as part of AATCC's research committee week. Spring meeting are May 16-18; Fall meetings are November 7-9. Both sessions will include a panel discussion of Color in the Supply Chain. Tim Williams from CSI, and Doug Bynum of Natific will moderate panels of retailers and mills using electronic color management programs. Members will hear directly from users about the implementation process and the end results.
AATCC newest interest group, Rising Professionals, will host its second speaker in June.
Recorded Events
https://members.aatcc.org/publications/
The first interest group meeting of 2023 was held in January. The Rising Professionals group shared information about making the most of AATCC membership. Topics included leadership opportunities and accessing member benefits. The recording is available online to all AATCC members. Members also have access to numerous other recorded presentations and publications.
AATCC connects the global textile community to empower an innovative, informed, and sustainable future. Headquartered in Research Triangle Park, NC, USA, AATCC has provided standards development, testing materials, educational resources, and professional networking to the global textile industry for more than a century.