AATCC Interest Groups to Host Virtual Networking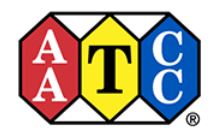 RESEARCH TRIANGLE PARK, N.C., USA, February 4, 2021—AATCC Interest Groups help professionals get connected in their field of work to network and discuss the latest topics in textiles. In 2021, AATCC Interest Groups are launching a virtual networking and discussion series, to be held four times a year. AATCC members are invited to lead a session or attend at no cost. Topics included in the first series are Color Communication and LED Lighting; Stain/Soil Repellents and Resistance Finishes; and Fiber Fragment Pollution.
Anyone interested in participating can join AATCC to attend!
AATCC Concept 2 Consumer® IG Networking & Discussion
Wednesday, February 17; 11:30am
Topic: Color Communication and LED Lighting
Register here
Concept 2 Consumer® (C2C) was formed to provide a forum for textile, apparel, and home fashions manufacturers and retailers. Members discuss issues surrounding the creation of product, from initial concept to final consumption.
AATCC Chemical Applications IG Networking & Discussion
Monday, February 22; 11am
Topic: Water/Oil, Stain/Soil Repellents and Resistance Finishes
Register here
The mission of the Chemical Applications interest group is to stimulate and expand the knowledge base of applying chemicals (preparation aids, colorants, finishes, polymers, etc.) to textile substrates. The group concentrates on the technologies, equipment, systems, and processes used, as well as testing the physical/mechanical properties of treated materials.
AATCC Materials IG Networking & Discussion
Thursday, February 25; 3pm
Topic: Sustainability: Fiber Fragment Pollution
Register here
The Materials Interest Group was formed to stimulate and expand the collective knowledge and development of new materials related to the fiber and fiber products industries via innovative modifications of existing structures and/or creation of unique compositions of matter.
About AATCC: AATCC is the world's leading not-for-profit association serving textile professionals since 1921. AATCC, headquartered in Research Triangle Park, N.C., USA, provides test method development, quality control materials, and professional networking for members in about 50 countries throughout the world.
# # #