AATCC Journal of Research Hosted on SAGE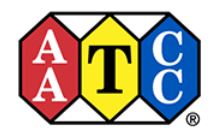 RTP, NC, March 10, 2022 – The AATCC Journal of Research (AJOR), AATCC's bi-monthly peer-reviewed Journal, will now be hosted by SAGE Publications. The SAGE platform will offer the AJOR a broader distribution to more subscribers and a faster time for publication for authors. AJOR has a broad scope: from advanced materials, artificial intelligence in textiles, fibers, and textile and polymer chemistry, to color science, apparel design, and sustainability. AJOR is your one-stop-shop for innovative textile publications!
Under the leadership of AJOR Editor-in-Chief Gang Sun, of the University of California, Davis, the Journal has grown its impact factor (currently at 1.127). Now, the new SAGE peer-track system will help provide a faster time-to-publication for authors.
Associate Editors for the AJOR include Jiangning Che, California State Polytechnic University, Pomona; Emiel DenHartog, North Carolina State University; Renuka Dhandapani, Cotton Incorporated; Ahmed El-Shafei, North Carolina State University; Matthew Farrell,  Cotton Incorporated; Sabyasachi Gaan, EMPA Standard Sankt Gallen, Peter Hauser, North Carolina State University (retired); Muhammad Dawood Husain, NED University of Engineering and Technology; C. W. Kan, The Hong Kong Polytechnic University; Bipin Kumar, Indian Institute of Technology Delhi; Calvin Lam, Charming Printing Ltd., Seungsin Lee, Yonsei University; Rong Liu, The Hong Kong Polytechnic University; Sumit Mandal, Oklahoma State University; R. Bryan Ormond, North Carolina State University; Roshan Paul, Indo-German Science & Technology Centre; David Proctor, International Antimicrobial Council; Xuehong Ren, Jiangnan University; Ram Sabnis, Georgia-Pacific LLC; Ajoy Sarkar, Fashion Institute of Technology; Wai Keung "Calvin" Wong, The Hong Kong Polytechnic University, Binjie Xin, Shanghai University of Engineering Science; and Yiqi Yang, University of Nebraska, Lincoln.
Under the new hosting, the AJOR will continue to be published as a members-and-subscribers-only journal—but for an introductory period, the Journal will be open to all. Visit the Journal at https://journals.sagepub.com/home/aat 
Authors, are you interested in publishing in AJOR? Submit your manuscripts at https://mc.manuscriptcentral.com/aatcc!
About AATCC: AATCC is the world's leading not-for-profit association serving textile professionals since 1921. AATCC, headquartered in Research Triangle Park, NC, USA, provides test method development, quality control materials, and professional networking for members in about 50 countries throughout the world.