AATCC LED Lighting and Color: Digital Series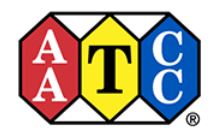 RESEARCH TRIANGLE PARK, N.C., USA, September 10, 2020— Join AATCC and industry experts for a new 3-part online series launching October 2020. Luminosity: LED Lighting & Color, will focus on a range of topics, from the science behind LEDs and their interaction with color and product, as well as practical impacts within the supply chain, including opportunities for enhanced efficiency and better control.
This series is a must for any textile professional, as well as those in lighting, design, supply chain management, and retail.
Both members and nonmembers can register for all three sessions at a discounted rate through October 2, 2020, by selecting the bundle option. Spots are limited—register on AATCC's website today! 
Schedule
Oct. 21, 2020; 11:00AM (EDT)
What are LEDs?—Roland Connelly, RoLyn Group Color Consultants
Oct. 22, 2020; 11:00AM (EDT)
Go Straight to Production—Eliminate Lab Dip Submissions—Keith Dartley, Swisstex Direct
Oct. 28, 2020; 11:00AM (EDT)
How does LED Lighting Impact Supply Chain Color Control?—Ann Laidlaw, ACL Color Consulting LLC
Fees
| | | |
| --- | --- | --- |
|   | AATCC Member | Non-member |
| Single session | $99 | $149 |
| All 3 sessions | $268 (10% savings!) | $403 (10% savings!) |
The 3 Session bundle will not be available after October 2, 2020.
About AATCC: Founded as the American Association of Textile Chemists and Colorists (AATCC), the Association continues to evolve to meet the needs of those in the ever-changing textile, apparel, and materials industries. AATCC has served textile professionals since 1921. Today, the Association provides test method development, quality control materials, education, and professional networking for a global audience.
# # #