AATCC Standard Liquid Detergent Back in Stock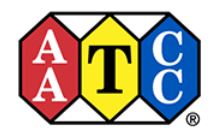 RTP, NC, February 7, 2023 – AATCC is pleased to announce the long-awaited return of AATCC High Efficiency (HE) Liquid Standard Reference Detergent! While the powered AATCC 1993 Standard Reference Detergent is the standard for many textile test methods, the liquid formulation has some undeniable advantages.
Want to know more about detergent? Register for "A Fresh Spin" digital lab on March 9.
AATCC members pay $99 and get $100 off a bucket of HE Liquid detergent!
www.aatcc.org/detergentlab 
High Efficiency
HE washing machines require HE detergent to avoid an overabundance of suds that can damage the machine and leave residue on laundered items. If you're using an HE machine for textile evaluation, be sure you're using an appropriate HE detergent. AATCC HE Liquid detergent is suitable for use in HE washing machines (front-load or top-load) as well as traditional machines.
Liquid Format
AATCC liquid detergent can be used in automatic dispensing systems to minimize human effort and error. AATCC HE Liquid is also the only detergent specified for testing fiber fragment ("microfiber") shedding in laundering. It has been tested and shown to rinse clear, leaving no reside and adding no weight to the filter used for testing in AATCC TM212, Fiber Fragment Release During Home Laundering.
Purchase AATCC HE Liquid Standard Reference Detergent today! https://members.aatcc.org/store/he-wob-1/3768/
Standard Detergent
Like all standard detergent, AATCC HE Liquid detergent is formulated for lot-to-lot consistency. The detergent has been verified for longer stability and there are no unnecessary ingredients. Dyes and perfumes used in consumer detergents can impact test results and are frequently updated or vary by region. Standard detergent is made in a single production facility and every lot is tested for conformity. AATCC HE Liquid detergent is also produced without optical brightener. While brighteners are ubiquitous in consumer laundry detergents, they can mask color change due to dye or fiber instability.
Use of standard reference detergent reduces variability, aids in repeatability, and supports the continuity of test results.  AATCC products ship globally so the same product can be used in multiple lab locations without concern for local or regional product variations.
AATCC reference detergents are purposely formulated with limited ingredients and minimal adjuvants. They are made in limited quantities and consigned to a single USA based manufacturer. This helps ensure AATCC's control over the formulation and performance consistency.
Using standard detergent throughout your supply chain means one less variable to consider when comparing test data. You can count on closely-monitored consistency—every season, in every location. No need to worry about the impact of new brands, scents, or additives on your results. AATCC reference detergent is a required lab reagent for numerous AATCC test methods as well as those published by ISO, CPSC, ASTM, and more.
AATCC HE Liquid Detergent is finally back in stock. Purchase yours today, before the current lot runs out.  Visit https://members.aatcc.org/store/he-wob-1/3768/, email ordering@aatcc.org, or call +1.919.549.3525.
AATCC connects the global textile community to empower an innovative, informed, and sustainable future. Headquartered in Research Triangle Park, NC, USA, AATCC has provided standards development, testing materials, educational resources, and professional networking to the global textile industry for more than a century.