AATCC Summer Workshop Goes Virtual with Visual Color Training Webinar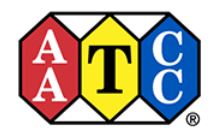 RESEARCH TRIANGLE PARK, N.C., USA, June 18, 2020—Join Jean Hoskin, former Director of Color Services at Macy's, for a live webinar on Training Your Visual Color Apparel Team. The webinar will be presented on August 26 at 11:00AM (EDT).
Visual approval of color for production requires the evaluation of lab dyeings, print strike offs, or woven pattern handlooms. Preparing color technicians to perform these evaluations in a light booth requires understanding of the visual environment, sample positioning, and perception.
This presentation will provide visual examples of color relativity and the procedures color technicians can use to make confident color decisions. Hoskin will share best practices for evaluation—with explanations for training a color team, design colleagues, and customers. She will also demonstrate the "what" and "why" of color perception, including simultaneous contrast, gradation, after image, optical mixture, Bezold effect, and the Weber-Fechner Law.
About the Speaker
With color expertise that balances theory and application, art and science, Jean Hoskin retired from Macy's Merchandising Group as Director of Color Services in 2016. Since her retirement, she has been consulting, writing, painting, and traveling. She is currently co-chair for of the ISCC 2021 Color Impact Conference.
Majoring in textiles, Hoskin holds a BS from Iowa State University and an MA from Michigan State University. Her PhD from the University of Tennessee focused on color in Textile Design, Testing, Dyeing & Printing.
The registration fee for the webinar is $99 for members (both individual and corporate) and $149 for nonmembers. Register today online here.
We look forward to your participation in this webinar!
About AATCC: Founded as the American Association of Textile Chemists and Colorists (AATCC), the Association continues to evolve to meet the needs of those in the ever-changing textile, apparel, and materials industries. AATCC has served textile professionals since 1921. Today, the Association provides test method development, quality control materials, education, and professional networking for a global audience.
# # #